Last Updated on January 28, 2023 by Jella Erhard
Most Exciting New Fantasy Books For Young Adults
Check out the most exciting new fantasy books from 2020 you won't be able to put down. Read some of the most anticipated YA, romance, sci fi, and thriller fantasy books.
We collected some of the most intriguing stories by diverse writers from all over the globe who will take you on magical, action-filled and even dark journeys in wondrous worlds.
This year looks pretty thrilling, filled with fantasy books that were inspired by imagination, myths, fairy tales, and folk stories.
You can even get started today since some of these books were published in January and February and can add fascinating new fantasy reads to your 2020 booklist.
Most anticipated new YA fantasy books to read
*Disclaimer: Some links on AsianaCircus.com are affiliate links. If you click through and make a purchase we may receive a small commission (at no additional cost to you). Thank you for your support, you're awesome! =)
23| Mermaid Moon by Susann Cokal | March 3, 2020
The enchanting story of Sanna, the half mermaid is going to encourage many people to be fearless on their journey to self-exploration. 
Due to a sea witch's spell, the birth of Sanna remains a mystery as all memories have been wiped.
Living as an outcast, Sanna decides to embark on a journey to the drylands in the hopes of finding her mother. Before setting out she soaks in the teachings of the witch to be able to acquire a pair of legs to walk the mysterious lands.
The sixteen-year-old girl is fearlessly exploring the unknown in search of her never-seen mother.
If you love the tale of The Little Mermaid than you're going to enjoy reading this dark but enchanting retelling.
Award-winning author Susann Cokal has written a magical story that is most definitely going to be one of the best new YA fantasy books 2020 will entertain us with.
22| Woven in Moonlight (Woven in Moonlight #1) by Isabel Ibañez | January 7, 2020
Bolivian-American first time author and bookworm Isabel Ibañez has a captivating writing style and a remarkable imagination.
It was one of the most anticipated fantasy books in 2020 because we really needed a book like Woven in the Moonlight to start a magical year.
Inspired by Bolivian politics and history, we follow Ximena, a decoy for Condesa, the last royal left. Ruthless Atoc summoned ghosts with the help of a relic to gain power and force out the Royals from La Ciudad.
The new person in power wishes the hand of Condesa and Ximena has to play her role. It turns out Atoc doesn't have the feared relic presenting the opportunity in front of Ximena to restore balance.
Our heroine goes on the search to find the relic. She has a special power; Ximena can weave threads from the moonlight.
It is a fantastic read with plenty of action and twists along with outstandingly imaginative world building.
Woven in Moonlight is soon going to be every fantasy lovers' new favorite 2020 Young Adult fantasy book that's a great read for adults as well.
21| 
House of Dragons (House of Dragons #1) by Jessica Cluess | May 12, 2020
The first book of the duology is going to rock your world for sure. It's going to be a fascinating book, that we cannot wait to get our hands on.
Etrusia is in need of a new emperor and traditions dictate the five royal houses to send their firstborns to compete. They have been prepared for the challenges for years, but this time the calling reached five very unlikely people.
Five outcasts, who are rather considered the shame of the kingdom than anything worthy of the throne.
Instead of the bright and shiny royals, we have a thief, who takes what he needs, a soldier, who has left fighting behind.
The list goes on with a liar with a dark and magical secret and a servant lady who happens to be a dragon trainer. Last but not least a murderer who is destined to take the throne and she is willing to do whatever it takes.
House of Dragons is one of the most anticipated fantasy books to read in 2020 that promises to be full of action, great characters, and plenty of twists.
20|
Forest of Souls (Shamanborn #1) by Lori M. Lee | June 23, 2020
Fantasy lovers know that the name Lori M. Lee is a guarantee for some really eventful mind-blowing fantasy.
The Forest of Souls is probably among the most anticipated fantasy books of 2020 for a good reason. Prepare for some twisted dark magic and a kick-ass female lead to turn everything upside down.
Sirscha has her eyes set on the goal; becoming as powerful as possible. She has come from nothing relevant and she intends to beat the odds. She manages to become the queen's royal spy following years of hard training.
Just when everything seemed to be as planned, her best friend, Saengo is killed by a shamans' attack.
Her magical powers yet unknown to her somehow raises Saengo from the dead.
With dark forces threatening the kingdom, Sirscha must master her new found abilities to keep the balance.
We received one of the most exciting upcoming YA fantasy books 2020 before publishing for an honest opinion and it was a delight.
19|
Wicked As You Wish (A Hundred Names for Magic #1) by Rin Chupeco | March 3, 2020
Filipina queen of fantasy Rin Chupeco is going to entertain fans with another outstanding piece of fiction.
We are going to follow the adventures of Tala Warnock, who is struggling with the pressure applied by her ancestry. She is a descendant of the fabled heroine Maria Makiling, but Tala is not showing any signs of being able to step into her footsteps.
The little magic she appears to possess usually happens due to an accident, so nothing much allows her to be hopeful.
Life is unfair and Tala has no time to be disappointed; with menacing figures and deadly powers emerging, Tala has to step up in order to save Avalon.
If you are in search of new fantasy books you won't be able to put down in 2020, then you just have to wait until March. Then, you are in for a mind-blowing adventure.
18| Cemetery Boys by Aiden Thomas | June 9, 2020
Latinx Aiden Thomas is a very promising LGBTQA+ author for whom we have our fingers crossed.
The Cemetery Boys promises to be a fun and teaching story, which helps young readers find themselves and freely express their true selves.
Yadriel is a trans boy, whose traditional Latinx family does not approve of their difference. Trying to prove his worthiness as a sorcerer, he tries to help his murdered cousin by summoning his ghost.
But in the attempt to help his cousin figure things out, he accidentally summons the school's bad boy, Julian, who has his own issues before departing from the living world.
Yadriel helps Julian and in the way, they grow very fond of each other.
Cemetery Boys is one of the most relevant and unique fantasy books coming out in 2020 we cannot wait to read.
17|
Star Daughter by Shveta Thakrar | August 11, 2020
A lot is going to happen until we finally get to turn the pages of Shveta Thakrar's first book. She has been around the fantasy world for long and finally, she gets to publish her first book.
With South-Asian influence and Hindu Mythology colored imagination, Thakrar is going to take you on an adventure full of excitement and non-threatening action.
Sheetal is born to a human and an immortal being, a star. When her father is gravely injured, she has to set out to the wondrous celestial court to prove her worthiness for help.
The brave heroine knows there is a chance of losing everything, but her father is worth it.
Star Daughter sounds like a fresh breath of air that is very likely to be another one of new fantasy books you won't be able to put down in 2020.
16|
A Song Below Water by Bethany C. Morrow | June 2, 2020
Author of the cool sci-fi fantasy book MEM Bethany C. Morrow is about to publish her first YA fantasy book as well. Thank you for Net Galley and Macmillan-Tom Doherty Associates for the ARC.
A Song Below Water is a really entertaining piece with some unique twists on sirens. It's a great book for teens and adults who enjoy lighter YA novels but with meaningful themes.
If you often feel like an outsider and can't find your place this book will give you some comfort and smiles. It's well written and a fun fantasy story unlike others I've read so far. I would love to get to know the characters and the world deeper in the following books.
The story is about Tavia who is secretly a siren in a world, where her kind is not welcome in society. Thanks to her friend, Effie, she is not completely alone, still, the two are quite lonely in Portland, where it's difficult to come across black folks. It is even nearly impossible to meet with one who has magic.
The table turns when Tavia's favorite fashion icon comes out like a siren. Everything becomes terribly accelerated when she is exposed as well.
A Song Below Water is one of the most entertaining and meaningful fantasy books of 2020 with sirens, great female characters and a unique story.
15|
When You Trap a Tiger by Tae Keller | January 28, 2020
Hawaiian author of children's fantasy Tae Keller is out with her second book, which is going to be a mesmerizing read for the little ones and fun quick read for adults.
When You Trap a Tiger is an encouraging story of a little girl who has to make a deal with a tiger out of her sick grandmother's stories.
It turns out the granny has stolen something from the tiger and it has to be returned. In exchange for grandma's health, she has to take it back where it belongs.
Things never go easy when dealing with a tiger so Lily has to gather all her strength to face all the dangers this adventure may bring.
It is one of the most exciting new children's fantasy books 2020 delivered so far. 
14|
The Silence of Bones by June Hur | April 21, 2020
South Korean-Canadian author June Hur is fairly new to the fantasy world and we certainly wish her debut success.
Looking at what The Silence of Bones is going to be about, it seems to be an exciting read. If you are in search of a remarkable mystery fantasy book to read in 2020, then you'll only have to wait till April.
The Silence of Bones is looking to be a historical fantasy filled with mysteries.
Teenager Seol is living in Joseon, Korea in the 1800s and she makes an unlikely friend, a renowned detective who is in charge of a murder investigation.
There are some truly surprising facts to uncover and there is nothing that remains the same after this case.
We are sure The Silence of Bones will be one of the most exhilarating fantasy books coming out in 2020.
13|
Ruthless Gods (Something Dark and Holy #2) by Emily A. Duncan | April 7 2020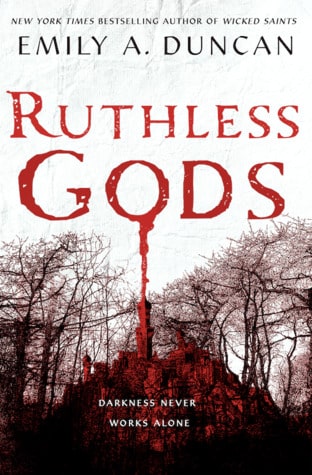 Following the thrilling Wicked Saints in 2019, Ruthless Gods is among the most anticipated fantasy books 2020 holds for us.
Emily A. Duncan's Something Dark and Holy series quickly gained popularity, so the second book is definitely awaited by many fantasy book lovers.
An unlikely trio has to go against powerful forces that wish to get rid of our heroes.
They are different but their destiny is to stick together and fight off their demons.
Are they going to succeed? Can Serefin, Nadya, and Malachiasz overcome the terrible obstacles?
Ruthless Gods may just be one of your new dark fantasy books you won't be able to put down in 2020.
12|
The Midnight Lie (The Midnight Lie #1) by Marie Rutkoski | March 3, 2020
If you are familiar with Marie Rutkoski's works, then you are just as excited as we are.
The Midnight Lie is certainly among the most anticipated LGBTQ+ romance fantasy books 2020 will bring.
Nirrim has no right to enjoy life, she is of low status which means living in service of others without any joy in life. She had been doing a great job staying out of trouble, living the intended simple life.
Only until Sid, a traveler enters her life telling stories about magic in the High Caste circles. Convincing Nirrim to join the adventure of seeing it for themselves, she has to give up everything and risk her life.
This book is very promising especially if you have read Winner's trilogy, as this series will be set in the same world.
11| The Unspoken Name (The Serpent Gates #1) by A.K. Larkwood | February 11, 2020
Soon to be adored LGBTQ+ British author A.K. Larkwood invites you to an unforgettable adventure.
It is going to be a journey of inhuman challenges, unlikely friendships, and mind-blowing fights.
Csorwe is determined to climb the mountain and enter the Shrine of the Unspoken and sacrifice herself.
Her destiny seems to be something else; she is not going to die today. A mage invites her to live a life of being a fearless assassin, spy and whatever she can imagine.
All in the aims of the mage regaining power over the lands.
You are in for a treat as The Unspoken Name is one of the best upcoming adult fantasy books 2020 has for you.
10|
Harrow the Ninth (The Locked Tomb #2) by Tamsyn Muir | June 2, 2020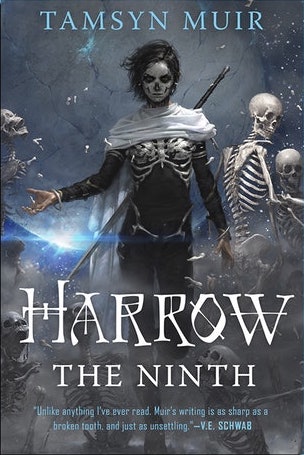 The second book of The Locked Tomb high fantasy trilogy is coming soon. Well, not soon enough. Thanks to Muir's critically and fan-acclaimed Gideon the Ninth, this book has to be on the list of most anticipated sci-fi fantasy books of 2020.
Harrowhark Nonagesimus the last necromancer of the ninth house has been tasked to win an unwinnable war. Having to better her skills, she embarks on a terrific journey full of danger and mind binding doubts that most likely will put Harrow in terrible danger.
Is she going to be victorious? Will the darkness win and our heroine gives in to the terrible pressure?
We will have to wait until we can find out.
Among all the upcoming space opera, science fiction books 2020 is going to indulge us with, we are sure Harrow the Ninth is going to be one of your new favorites.
9|
 Prosper's Demon by K.J. Parker | January 28, 2020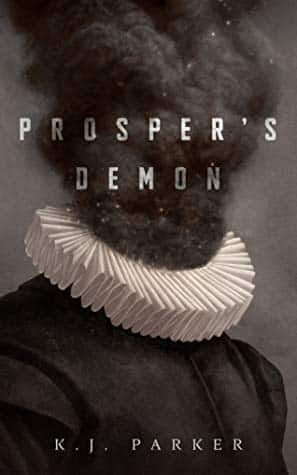 Thanks to its early release this year, K.J. Parker's dark fantasy is already on the shelves so you can dive in now.
It is a horrifying book of controversies; beliefs and science. They are two utterly different things but now the two has to rely on each other.
The story is told by an exorcist with unconventional, but effective techniques to rid people from demons.
One day Prosper of Schanz is in need of the services of the exorcist. Prosper devoted all his life to science with the determination of bringing a king of science to the land.
This king will be reasonable and smart, unfortunately, Prosper cannot be of service now; he is possessed by a demon.
The book has a terrific sense of humor, which most definitely appeals to those who enjoy dark comedy.
K.J. Parker has a great reputation, which definitely made Prosper's Demon one of the most anticipated dark comedy fantasy books to read in 2020. How great you can pick it up right now?
8|
The Four Profound Weaves: A Birdverse Book (Birdverse) by R.B. Lemberg, August 21, 2020
The Four Profound Weaves will be one of your most magical reads in 2020 for sure. It's the story of a man who once was a woman and now tries to find his place where gender roles are strict and can not be changed.
This nameless man is also a changer and he travels through the desert and mysterious cities with his friend Uziya because he wants to learn how to weave the four weaves; wind, sand, song, and bone.
They both have to fight their own inner and external battles in order to learn the final weave.
It's a stunningly written spiritual tale that's both otherworldly and profound.
The Four Profound Weaves is a beautiful and magical fantasy read for adults who enjoy deep stories about finding your true self and excepting it not matter the price.
7|
Finna by Nino Cipri | February 25, 2020
Good news; Nino Cipri's next masterpiece is coming very soon. Following his earlier books, Finna is among the most awaited upcoming science fiction books 2020 has for us.
Prepare for a remarkable adventure with two quite unlikely heroes who are full of surprises.
After an elderly lady falls through a portal taking her to another dimension, two store helpers go after her. Sometimes the least expected people turn out to be the bravest, because those who act despite their fear, are the real heroes.
Ava and Jules are trying to make friendship work after their break up but nothing is more important than shaving the old lady for now.
It is a great adventure sci-fi with an LGBT+ relationship to be worked out. If you are looking for a fun, yet eventful read, Finna is here soon.
6|
Chain of Gold (The Last Hours #1) by Cassandra Clare | March 3, 2020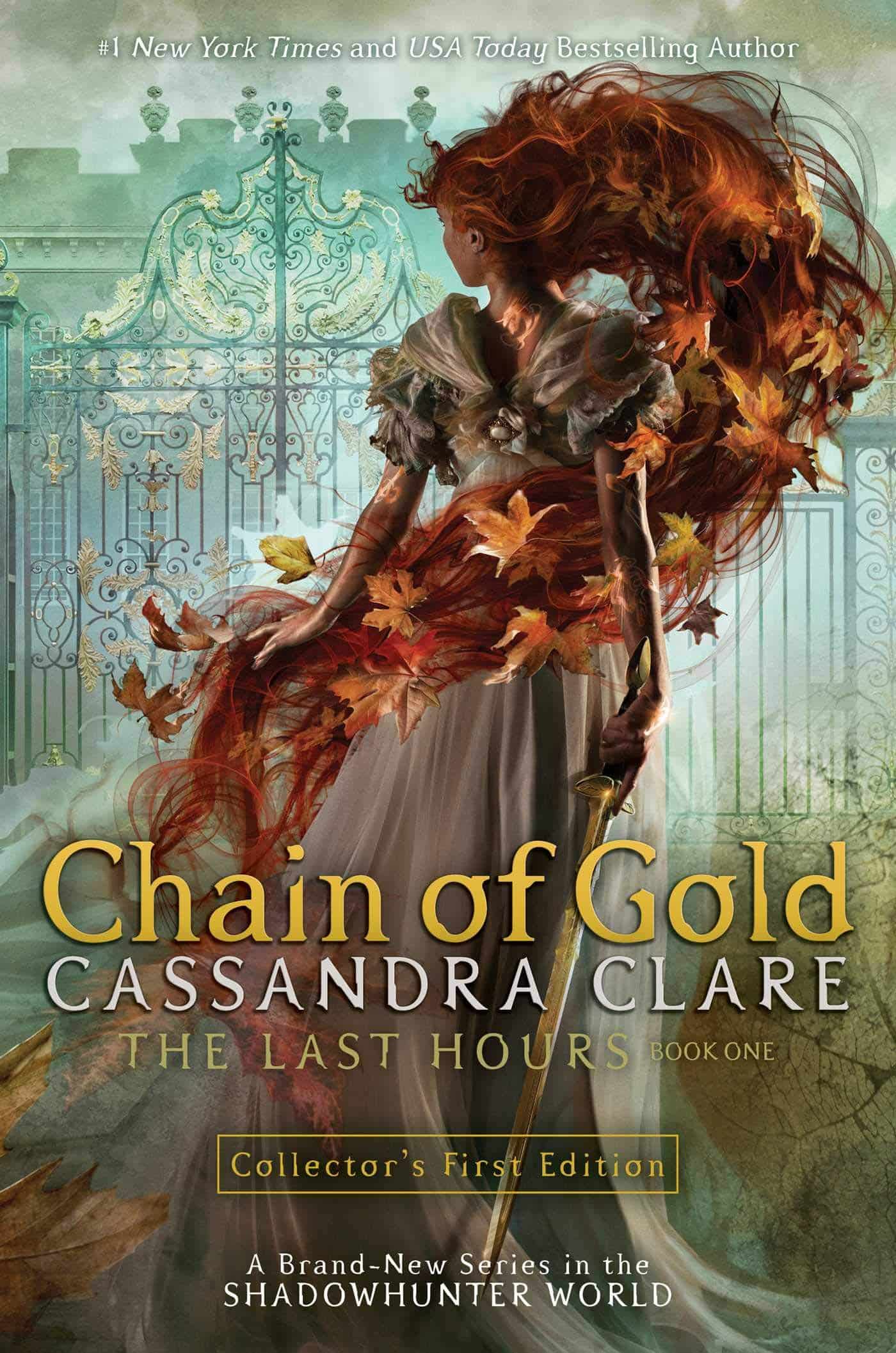 By the talented author who brought the Mortal Instruments series, here comes Chain of Gold that's very likely to be among the most beloved fantasy books of 2020.
Set in the Edwardian London when finally peace has descended on the world, James and Lucie have grown up in a world where the good always wins.
They had an easy childhood being the children of the famous Will and Tessa Herondale.
But their days of peace are limited; with the arrival of Blackthorn and Carstairs families, London is at risk of a terrible decline.
The romantic James thinks to have found the meaning of life when meeting the beautiful Grace Blackthorn.
Love seems to be lingering around the Herondale boy; Cordelia Carstairs is secretly in love with him.
Cordelia carries a lot of weight on her shoulders wanting to save her whole family from terrible things to happen.
The new circle of friends is now pushed into a horrific adventure that may mean the end of the world as they know it.
Chain of Gold is surely one of the most anticipated fantasy books coming out in 2020.
5|
Upright Women Wanted by Sarah Gailey | February 4, 2020
Great news again; Sarah Gailey's superb LGBTQ+ fantasy book is already on the shelves, so no more deprivation.
The talented author of the River of Teeth series is now going to take you on another adventure to remember forever.
This dystopian western-like fantasy is about the book lover Esther, who prefers solitude. She has a friend, who is the most important person to her. But things are quite difficult now.
Esther is soon to be wedded to a man whom her father arranged for the girl, whose heart is somebody else's.
She is deeply and helplessly in love with her best friend who has just been executed for owning resistance propaganda. Is there a way for Esther to be happy or everything is lost?
Esther is not willing to give up on the dark world filled with hostile and hateful people.
Upright Women Wanted is one of the best LGBTQ+ fantasy books to read in 2020.
4|
The House in the Cerulean Sea by T.J. Klune | January 7, 2020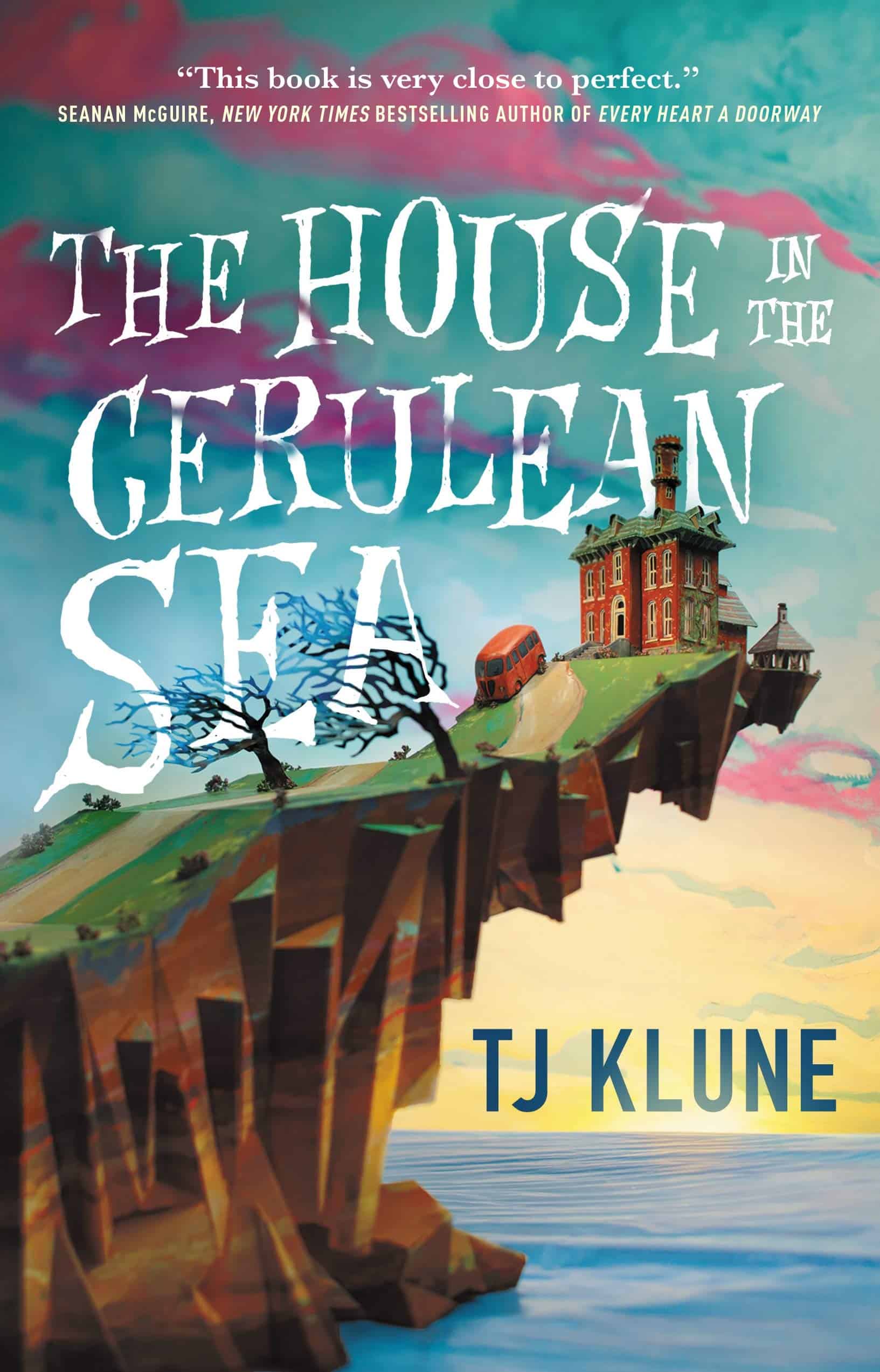 If you're looking for a really fun and magical read in 2020 then you should definitely pick up The House in the Cerulean Sea.
It's a story about Linus who works at the Department in Charge Of Magical Youth but now spends his time mostly alone with his beloved vintage records and devious cat.
His life, however, changes completely when he is given a highly classified assignment to travel to Marsyas Island Orphanage. Where he has to decide about the fate of six dangerous children who may bring about the end of the world.
There he gets into hilarious secrets, forms deep bonds, and learns about long-held secrets that will force him to make an impossible decision.
The House in the Cerulean Sea is a fun LGBTQ+ comedy fantasy book that's perfect for readers who enjoy heartwarming stories about eccentric magicians, and a little romance.
3|
 All the Stars and Teeth (All the Stars and Teeth #1) by Adalyn Grace | February 4, 2020
Adalyn Grace is due to make her name sound familiar to everyone, but we are sure it is not long until she becomes well-known worldwide. Her first book, All Stars and Teeth is going to sweep every fantasy lovers off their feet.
Amora, the young princess of the island kingdom of Visidia is training to be the master of souls. She has to become the High Animancer to prove she is worthy of the throne.
It is a dangerous art of magic, which can go wrong if one hasn't perfected it. Naturally, on her demonstration, things do get out of hand and Amora finds only one way out; to leave her beloved kingdom.
Thanks to the pirate Bastian, who is full of surprises she has a companion on her journey to restore her reputation. In exchange for a little help with finding Bastian's lost magic.
As the two begin their voyage, marvelous dangers and events put their lives at risk.
All the Stars and Teeth has to be on your list of new fantasy books you won't be able to put down in 2020.
2|
Ink in the Blood (Ink in The Blood #1) by Kim Smejkal | February 11, 2020
Kim Smejkal's debut novel is already out and it is astounding. All dark fantasy fans will love her style of writing and imaginative world-building.
In the world of Inklings, who hold their magic in tattoos, there are terrible secrets that are to be uncovered.
Anya and Celia are born in an inkling group who are followers of the religion Profeta. They are best friends and they secretly aim to get away from the cult that imprisons people and brings terrible pain upon others.
The opportunity to flee arises thanks to the traveling troupe called Rabble Mob. But soon turns out what they thought to be fiction is real, the godly power is after them.
Now they have to be strong and quick to act if they want to save their new family.
Ink in the Blood is a great and suspenseful fantasy book you are going to love from the first page to the last.
1|
Where Dreams Descend (Kingdom of Cards #1) by Janella Angeles | June 2, 2020
Where Dreams Descend is a story about a group of powerful magicians who fight to become the next headliner of the magnificent Conquering Circus.
We follow Kallia a fierce female magician who fights to take control over her life while dark but glamorous mysteries unfold after she enters the competition.
Magicians disappear and withdraw and we get an introduction to a mysterious secret city hidden in the woods of Glorian.
Where Dreams Descend is one of the most enchanting Ya romantic fantasy books of 2020 that will grab you on page one and make you binge read the whole book.