Last Updated on March 29, 2020 by Jella Erhard
Hungarian Books & Novels to Read Before Visiting Hungary – Books Set in Hungary
Here you can explore fascinating Hungarian books you should read before you visit Hungary. Read books set in Hungary by international and Hungarian writers.
Do you enjoy learning about a country's culture, its history, and its people before spending your holiday there? We certainly do and one of the best ways to learn about a certain city or country is to dive into its literature.
When exploring this central European country, understanding a few points about Hungarian history and social life will make your days much easier and way more interesting. While also giving you a deeper understanding of the places you visit and even the food you taste.
As you interact with locals, you can comprehend the difference and see why and how others behave in a certain way.
To have a smooth holiday or to find your feet quicker in case you are planning to settle down in Hungary, your chances are much better if you'll read some translated books about Hungary.
Just think about how impressed locals are if you are able to say a couple of words in their native Hungarian language. Now imagine the joy when you are able to quote from one of their favorite Hungarian poets.
In modern Hungary, literature is still a very important part of everyday life and most locals are proud of their culture. Chances of you sweeping everyone off their feet by knowing the works of some of the most beloved Hungarian authors are extremely high.
Making new friends and even winning over the heart of your date will most definitely be easier once you read these books about Hungary.
Hungarian Books to Read to Learn About Hungarian Culture, History, & Its People
13| Budapest: A Cultural History by Bob Dent
British independent researcher Bob Dent has been living in Hungary since 1986 and he is one of the most knowledgeable non-native people about local history.
He has published a number of books about Hungarian history intending to properly introduce the country to visitors. Budapest: A Cultural History is doing a great job presenting the city as it is nowadays and how it evolved over the decades.
It is certainly an important read if you are planning to spend your holiday and even more useful if you want to move to Budapest.
Through Dent's work, you can get a good feel of the current cultural landscape of the city, even about music trends and how the past decades formed its citizens.
There are only a few books about life in Budapest and Hungary as thorough as this book. We recommend it especially because Bob Dent has done great research from a different perspective.
For a visitor, it may be easier to relate to observations by a foreigner who experienced life as a local.
12| 
Miklós Radnóti: The Complete Poetry in Hungarian and English
Miklós Radnóti is one of the most beloved Hungarian poets, whose works are still considered very important. His works often reflected his acceptance of his destiny; as fascism grew stronger in Europe, he knew his fate was sealed.
Radnóti's works tend to be melancholic that may bring some tears into your eyes. Despite all the pain he had to endure, he never lived in fear and always had fond feelings towards his home country.
One of the most famous Hungarian poems is written by him, titled "I cannot know…" which may be one of the most patriotic poems about Hungary.
This poem among a number of others by Radnóti tells how deeply he feels about his country. It emphasizes that no matter how many bad memories he has, there are always more positive ones.
He loved every bit of the country and everything had a deep meaning for him. So, if you meet a patriotic Hungarian, then just quote a line from 'I cannot know…' and a new friendship is born.
The whole collection is great, maybe a little emotional, especially the last poems which he wrote in his final days. He died as a prisoner in one of the cruel working camps.
11| Infamous Lady: The True Story of Countess Erzsébet Báthory by Kimberly L. Craft
If you heard about Dracula (who hasn't?), and the true story behind it fascinated you, then you are up for another bone-chilling read. Kimberly L. Craft's long research lead to revealing the truth about the fabled and most feared woman in the world's history.
This thrilling biography is one of the most frightening books about Hungarian history.
Countess Erzsébet Báthory was imprisoned for allegedly murdering 650 people in about 20 years. Well, that is such an extreme number, she even holds a Guinness World Record we hope no one ever breaks.
There have been stories going around about her bathing in the victims' blood but how much is actually true? One thing is for sure; she was a sadistic psychopath, who didn't just murder people, but tortured and mutilated them.
Thanks to Infamous Lady: The True Story of Countess Erzsébet Báthory we can look behind the scenes and get a clear(er) picture on what actually happened.
It is not just about the murder trials and the dark mind of the countess, but one of the best books about life in 16th-17th century Hungary.
10| The Invisible Bridge by Julie Orringer
The Invisible Bridge is one of the most touching books set in Hungary. Julie Orringer paints a very realistic picture of struggles during the Second World War both in Paris and Budapest.
András Lévi's story takes us to the Hungarian countryside as well. Out of all the historical fiction books about Hungarian history, it is among the most captivating ones.
You can feel the pain and see the struggles up close, just like it happened to your loved ones.
In modern Hungary, you can still feel that World War II had a devastating effect on the country. There are elderly people, who saw the troops marching through the city and even themselves were chased or hid families from a terrible fate.
If you are in search of short novels to read before visiting Hungary, The Invisible Bridge is the perfect start. Reading or listening to the audiobook is a good way to get familiar with some of the darkest moments of Hungarian history.
9| Csardas by Diane Pearson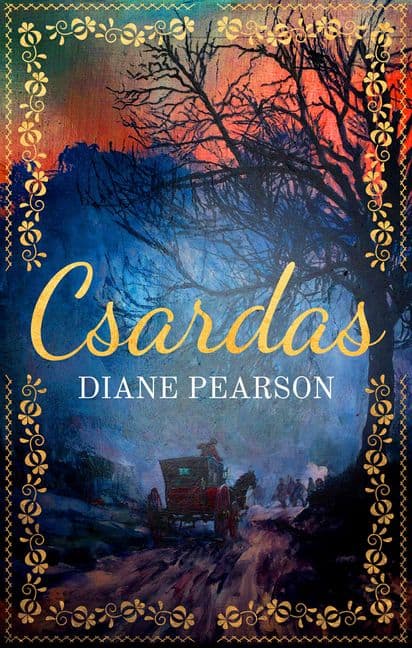 Highly esteemed British author Diane Pearson's epic novel is going take you on an incredible adventure. You may find some of the struggles unbelievable, but unfortunately, countless people had to go through even worse.
Hungary's history was full of struggles and this is among the most accurate fictional history books set in Hungary.
We're following the Ferenc sisters during the terrible wars and persecution in the changing landscape of Hungary.
We find it one of the most important books to read before visiting Hungary because it explains a lot about the past century in the country.
You will see that escaping the bloodshed of the wars didn't mean the end of struggles for most people. There were decades of suffering thanks to the communist oppression that was thought to be the relief after the fascist regime.
The title Csardas is actually a lively Hungarian folk dance, showing how the book is going to take you on an extraordinary adventure. All while learning a lot about Hungarian culture and history.
8| A Journey Round My Skull by Frigyes Karinthy
Karinthy was one of the most influential Hungarian writers, who got published as early as the age of 15. He had written in every genre one could imagine and every piece got widely praised straight away. He was known for his humorous novels, parodies, and caricatures of fellow authors.
In the early 20th century he has quickly become one of the most read Hungarian writers and whichever piece you choose to read, will help you explore the country's ethos of that time.
A Journey Round My Skull is a very interesting read even if you are not specifically looking for Hungarian Books. It is based on the real events of the authors' life, when he began feeling odd. Had some strange hallucinations, unknown emotions and thoughts surfaced, but no doctor was able to tell why.
It was himself self-diagnosing brain tumor and once his doctor confirmed, Karinthy visited the best-known brain surgeon around Europe in Sweden.
This remarkable book makes its readers feel like they have been in its author's head and operated on him at the same time. It is surely one of the best books about life in early 20th century Hungary.
7| Celestial Harmonies by Péter Esterházy
Péter Esterházy was one of the most acclaimed and appreciated Hungarian writers in the country and the central European region. His works have been translated to over 20 languages because there is so much to take away from his writings.
His family name is actually kind of a household name as he is the descendant of a wealthy noble family which had built a number of palaces around the country. You can visit many of them nowadays as well since they are now functioning as a museums owned by the government.
Of all the books on Hungary and its history, Celestial Harmonies is going to take you on a journey of decades from a sort of personal perspective.
You can look into the Esterhazy family's rich history that has played a significant role in the nation's development. Esterházy has put a lot of his personal experiences and feelings and mixed it with facts that can be read in Hungarian history books.
Reading Celestial Harmonies will shed a light on a significant part of the country's history while also having fun.
6| Budapest 1900 by John Lukacs
Lukacs' story of Budapest is one of the best-written nonfiction Hungarian books that summarises what this city has seen at the turn of the 20th century.
That time was Hungarian literature's wake that empowered so many great Hungarian authors. It is a must-read if you want to get to know the country's culture better.
Pulitzer nominee John Lukacs is an American-Hungarian historian who dedicated a lot of time to research the Hungarian literature scene of the early 20th century.
You are going to get to know most of the biggest figures of Hungarian literature who shaped cultural life at that time. If you want to visit a theater, read a book or enjoy some poems, many of the best pieces are the product of their minds.
We find it one of the most important books to read before visiting Hungary because most Hungarians are very proud of their great artists. It will most certainly be a good conversation maker when trying to meet new people in Budapest.
5| Embers by Sándor Márai
Sándor Márai is one of the most quoted and read Hungarian authors you can find. His works have all changed lives throughout the 20th and now at the beginning of the 21st century.
He studied common law and that had a strong influence on his values. Over the years, he had become one of the most popular Hungarian writers, but due to the Soviet oppression, Márai migrated to Italy with his family.
After 1948, in over four decades he had lived in a number of countries, but never felt safe or at home.
His popularity would have allowed him to publish his works in Hungary, despite losing the support of the government for fleeing the country. Márai, however, wasn't willing to be associated with Hungary until the communist party was in power and no democratic elections were held.
Embers, which' original Hungarian title is 'A gyertyák csonkig égnek', (translates to: 'Candles burn until the end') is his biggest work probably.
It is the heartbreaking story of two once friends meeting after a long time discussing what has been weighing on their shoulders. The conversation goes on while the Candles burn until the end.
It can be a little depressing, but certainly is an important piece of literature about love, regrets, and individuality.
4| The Paul Street Boys by Ferenc Molnár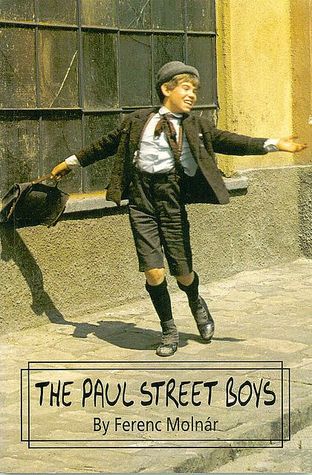 Ferenc Molnár's name rings a bell for everyone in Hungary. It is definitely one of the most read Hungarian Young Adult novels as it is part of the curriculum in primary schools.
If you would like to explore Budapest, through this book you can get a good feel of the Hungarian capital.
Naturally, things have changed a lot since this book was written and published in the early years of the 20th century.
Still, when walking around in the city, you can recognize some of the corners that were the scenes of the book. You can find Pál street at Corvin Negyed underground station.
The Paul Street Boys is about a group of schoolboys, who are willing to do whatever it takes to protect their "grund," an empty lot where they spend their free time from another group.
The story follows the leader of the boys and its smallest member, who has to prove himself to be accepted. The story teaches a lot about human nature, bravery and love to its readers.
It is a timeless story, one of the most beautiful Hungarian YA books set in Budapest that will help you kick off some great conversations.
3| Journey by Moonlight by Antal Szerb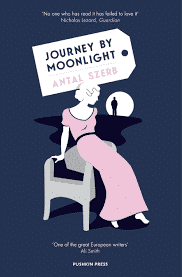 Unfortunately, many 20th-century Hungarian writers suffered the same fate; Antal Szerb was beaten to death in a concentration camp in west Hungary.
He was a major figure of contemporary literature and a number of his works had been translated into many languages and published all around the world.
Szerb spent a few years abroad and his travels inspired his remarkable art. Journey by Moonlight (Original: 'Utas és Holdvilág' literally: Traveler and Moonlight) is one of the most popular Hungarian novels for adults.
It is the story of Hungarian newlyweds Mihály and Erzsi who spend their honeymoon in Italy. The young husband gets lost in his thoughts about his bizarre childhood, which seems to baffle Erzsi.
As Mihály shares more and more about his thoughts and memories, he gets to the realization of not being fit to be the husband of his chosen.
Mihály then sets out on a journey of self-exploration in the Italian countryside to then end up in Rome. The author uses common elements while infusing his own experiences into this remarkable story.
If you feel you need help with finding yourself, it is one of the best Hungarian fiction books that can pave your journey to enlightenment.
2| The Door by Magda Szabó
Magda Szabó was one of the most acclaimed Hungarian writers in the 20th century. In her last years approaching 90 in the 21st century, she was still active and all her novels and poems are treasures.
No wonder why her works were translated into 30 languages and published in 42 countries. She even made the New York Times top 10 with her most famous novel, The Door.
This is definitely the most widely known Hungarian fiction books ever written. It is a very deep story about friendships, being able to open up and respecting others.
Magda, the narrator hires a housekeeper, Emerenc, who is only willing to take the job on her own terms. As Magda doesn't worry about the conditions, as long as the job is done, she hires the lady.
Emerenc is very distant but does her job and over time it turns out, she is a very private person, even her three best friends haven't crossed her small flat's threshold. The whole street is wondering what may be behind the door.
As time passes and the two ladies get closer to each other due to some unfortunate events, they become very good friends.
Magda becomes the first person to enter her housekeeper's house.
One day Emerenc becomes ill and Magda has to force her to go to the hospital. She quickly recovers, however, when it turns out Magda let the neighbors into her house to see what the big secret is about, Emerenc dies of desperation quickly.
From that on Magda has to live with the mortifying guilt of causing the death of her best friend.
It is a fascinating book you should read before visiting Hungary. But even if you don't wish to travel yet, definitely pick this masterpiece up for an emotional read.
1| Fatelessness Novel by Imre Kertész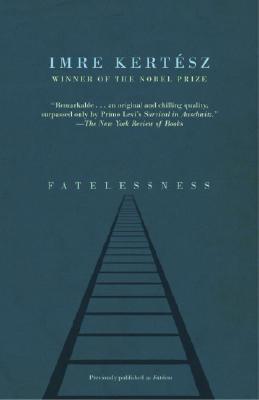 There aren't many Nobel Prize winner Hungarian books, to be exact there is only one. Imre Kertész had written a very important book not only for Hungarians.
It tells a bold story of a Jewish boy, who has to suffer through the darkest of challenges during the last moments of the fascist regime.
It is one of the darkest books about life in Hungary during the Nazi occupation. We follow a 15-year old Jewish boy, who tries to support his family. Gyuri, the teenager is working in a defense plant and one day his father is sent to a labor camp.
He is trying to do his best and stay strong, but on a gloomy afternoon, all the Jews are being gathered and sent to concentration camps.
Gyuri is taken as well to end up in the most feared places of Europe; Auschwitz. His train ride to hell on Earth is already making him find his limits.
Thanks to being found to be capable to work, he isn't yet sentenced to death but sent to a factory to work.
After a while, he is sent to a camp, had been placed to a couple of them and eventually, Gyuri gets gravely ill. Despite the terrible conditions he miraculously recovers and the camp is freed by the Allied forces.
Returning to Budapest he is unable to continue fitting back in, feels like an alien in the new, "free" world.
It is one of the most tragic nonfiction Hungarian books as the author had experienced a lot himself just as the protagonist of his book. Kertész had been through all the hell Gyuri had to undergo. When the Hungarian writer discussed Fatelessness, he said it wasn't only the Nazi prosecution, but the communist oppression afterward as well that inspired that depressing piece.
It is most definitely among the most devastating but historically and culturally important novels to read before visiting Hungary.