Learn how to easily make personalized DIY Valentine's Cards for boyfriend, mom, or school online even as a beginner. Create romantic custom printable Valentine's day cards for him and her in moments without any design experience.
PIN ME for later
Custom Printable Valentine's Day Cards For Him & Her
*Disclaimer: Some links on AsianaCircus.com are affiliate links. If you click through and make a purchase we may receive a small commission (at no additional cost to you). Thank you for your support, you're a magnificent beast! =)
Looking for truly special Valentine's day cards but you just can't find the right ones in the stores? Don't worry, you can easily make your own personalized V-day cards in a few minutes even if you don't have any drawing or designing experience.
It can be fairly difficult to find a thoughtful and personal card every year and for every occasion. However, if you put your creativity to use and a bit of time it's easy to create brilliant, fun, and romantic Valentine's cards for him, her, mom, or anyone you'd like to surprise on this special Holiday.
RELATED: Beginner-Friendly DIY Woodworking Projects To Gift & Sell
We wanted to show a few ways you can create your own custom Valentine's cards no matter if you want to send them by email, post them on your social sites, or print them out and give them in person.
You'll find here a few great tips, inspiration, and beautiful ready-made Valentine's Day templates you can easily personalize to create a truly unique Valentine's surprise for your loved ones.
Where to Make Custom DIY Valentine's Cards Online?
One of our favorite places to go when we need to create a fun card is PosterMyWall. You can use their templates for pretty much anything, not just for cards. It's easy to find all kinds of templates that are perfect for creating customized social media content, posters, family collages, but you can even create videos.
Their ready-made templates are perfect to create a unique card for every occasion. The editor is easy to learn and use and there are plenty of fun stickers and animation options that'll help you further customize your designs with a few clicks. It's also cost-effective which means you can download cards for free but their premium version is also only just $2.99.
So, if you're looking for an easy-to-use editor where you can find professional Valentine's card templates to easily create your own personalized designs check them out. After you choose your V-Day template you can change the text, images, and add anything that'll make the card truly yours.
DIY Printable Valentine's Cards (Traditional & 3D)
You can, of course, create online Valentine's Cards that you can send by email or social media but you can also DIY professional-looking printable Valentine's Day cards in a few minutes thanks to Cricut.
With Cricut, you can print, cut, and even heat press your designs and put them on not only cards but shirts, mugs, or anything else you like. Their easy-to-use machines will help you create stunning traditional or 3D cards, stickers, and all sorts of homemade custom gifts that look as if they were store-bought. You can visit their website to learn more about the products and to catch special discounts and promotions, or check out their over 20k 5 star reviews on Amazon.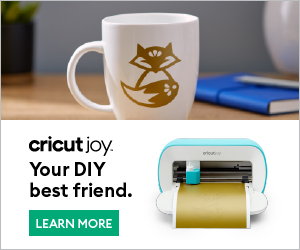 If you've never used an editor like this before then watch this quick video that's perfect for complete beginners and will help you create your dream DIY Valentine's Card in less than 10 minutes.
Easy DIY Valentine's Cards Ideas For Him & Her
If you want to create romantic cards for Valentine's Day or beyond you should always consider not only your own taste but your partner's as well. What's their favorite color, movie, or quote? Do you have a special place or Holiday memory that always makes you smile? You can add images and texts to your card that'll remind your partner of these special moments to make your card more personal.
When you go through the templates you'll see that there are many modern, classic, whimsical, and cute designs you can choose from which will automatically make the card feel more like you.
In case you're not sure how to express all the love you feel in words then don't be afraid to steal from the best and add one of these enchanting Italian love poems.
Below you'll find three creative Valentine's Card templates for couples you can easily customize with a few clicks.
YOU MIGHT ALSO LIKE: Beguiling French Poems About Love Translated To English
---

---

---
Easy DIY Valentine's Cards Ideas For Mom & Everyone Else
Valentine's Day is not only for couples. With a special V-Day card you can show your mom, dad, sibling, or friends just how much you appreciate them. Don't be afraid to use your creativity and make something fun. You can create a card by yourself or send one to friends and relatives as a family. Christmas shouldn't be the only time when you send out family cards.
It's also a great opportunity to have some special family time together as you can make new and Holiday-relevant photos during a fun movie or game night.
Don't forget about Galentine's Day either. Our 'found family' can be just as important as the one we were born with. Just keep it light-hearted and remember to tell what's so special about the one your creating the card for.
---
---
---
Easy DIY Valentine's Cards Ideas For School
In case you want to help your little one with a cute Valentine's Card then check out these adorable templates for kids. They're perfect V-Day cards they can give to their schoolmates.
With a few clicks, you can easily customize these cute Valentine's Card templates. Change the names, color, or even choose their favorite animal or cartoon character to make the card feel more personal.
These charming cards can be e-cards so if your kid is not ready to give a card in person they can always send it by email or social sites to make it feel more casual and not necessarily as a big romantic gesture.
---
---
---
PIN ME for later
Thank you for reading!