Learn how to make party invitations online for free. These DIY party invitation templates will give you epic ideas for themed party invitations you can easily make at home and send them online or make cool 3D printed invitations for all occasions.
PIN ME for later
Make Epic Party Invitations For All Occasions
*Disclaimer: Some links on AsianaCircus.com are affiliate links. If you click through and make a purchase we may receive a small commission (at no additional cost to you).
Are you a creative type who loves to personalize your at-home parties? Then create your own invites with beautifully designed and printable invitations. Thanks to these creative and fun invite templates you'll be able to easily create invitations for your parties or any special event in your life.
Creating personalized invites can take your parties to the next level and can help you practice your creative side or even start a new hobby that makes money. No matter if you want to start creating your DIY invites for your own parties or start your new at-home invite business these templates will help you get started and improve your skills.
RELATED: How To Easily Make Personalized DIY Valentine's Cards
If you love unique themed parties then these DIY templates invites are the perfect choice for you. You don't need any prior experience and with a few clicks, you can edit and create stunning illustrations, add your personal photos, edit fonts, animations and explore fun graphic design elements that will easily turn your invites into a work of art.
So, no matter if you want to create printable invites, test your creativity with 3D cards, or send brilliantly animated e-invites to friends and family you'll find here some inspiration that will help you create your most magical invites yet.
How To Make DIY 3D & Printable Party Invitations At Home?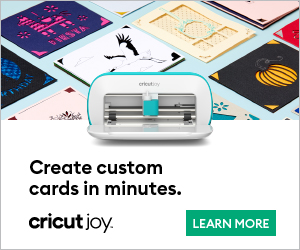 Do you want to create your own printable invites or 3D cards? Then Cricut is the right choice for you. You'll be able to print, cut, and even heat press your designs and put them on not only cards but shirts, mugs, or anything else you like. Cricut is a super easy-to-use machine that will help you create stunning traditional or 3D cards, stickers, and all sorts of homemade custom gifts that look as if they were store-bought.
Check out their website to learn more about their brilliant DIY products and to catch special discounts and promotions, or check out their over 20k 5 star reviews on Amazon.
Where to find Free Invite templates online?
You can check out one of our favorites to try their invitation creator and explore over 50k premium layouts you can easily edit and personalize in a few minutes. Browse beautiful and creative templates to create professional-looking but personalized invites for every occasion. Easily resize, customize, and even animate these fun templates to make your invites and events more memorable.
You don't need any special skill or designing experience either thanks to their beginner-friendly platform that's super easy to use.
10| DIY Game Night Invitation Templates
Edit Game Night Invitation Template
Are you a fan of epic game nights? So are we. You'll find on our site brilliant game night ideas for adults and kids alike and now thanks to these great game night invitation templates you can create your own e-cards or printable invitations too. You can easily personalize and theme every single one and can do so for free.
No matter if you're planning an adult game night or a fun game night party for kids, you can create a fun invitation in minutes that feel personal and look professional.
---
9| At-Home Tasting Party Invitation Templates
At-home tasting parties are really fun. It's a great way to try new and exciting drinks and to treat your taste buds a bit while having fun with friends and family. Now you can easily create your own tasting party invitations for your next get-together with a few clicks.
No matter if you're planning an at-home sake tasting, tea party, or a mocktail creating and tasting event with kids and adults you can create creative and cool invitations online for free.
---
8| DIY First Birthday Party Invitation Templates
Edit Party Invitation Template
Planning a first birthday party? Create your own super cute e-cards or printable invitations for free. You don't need any prior designing experience thanks to these lovely templates and you can easily edit them to use your own themes, favorite colors, and baby pictures to make them personalized.
---
7| Movie Night diy party invitation templates
Planning an at-home movie night? Then you should create your own personalized movie night invitation too. These fun templates will help you make every one of your movie night invitations effortlessly unique and beautiful. You can theme your invitations based on movie night ideas from around the world and plan epic movie nights filled with diverse, popular, and thrilling movies.
---
6| DIY Halloween Party invitation templates
Halloween parties are one of the most beloved and epic events of the year. Now you can create your own DIY Halloween party invitations and make them look amazing and personal at the same time. You can go as scary and creative as you like when creating your own Halloween e-cards or printable invitations.
Halloween parties are also one of the best events to try out some creative DIY 3D invitations since it'll be a big hit with kids and adults alike.
---
5| DIY Pool Party invitation Templates For Summer Parties
Create fun invitations for your summer parties and pool parties with a few clicks thanks to these beautiful templates. You can use old pool party images or cool animations to make your invites epic and make your parties feel unmissable.
---
4| DIY Astronaut party invitation templates
Space party time! Are you planning a space-themed party for kids and adults? Create your own e-cards or space party invitations with a bit of creativity in a few minutes. If you're a fan of UFO movies and can't say no to the best shows with aliens and want to celebrate your sci-fi love with friends and family then these otherworldly invites are for you.
---
3| DIY Save the Date – Wedding & Engagement Party Invitation Templates
Edit Engagement Party Template
Wedding invites and engagement party invitations can be pretty pricy. Thanks to these creative and beautiful templates now you can create your own in under 10 minutes. You can try hundreds of different invites with unique designs to make sure you find something that fits your special event the best.
You'll be able to easily edit and personalize these templates to create stunning and professional-looking invites you'll be proud to hang on your wall.
---
2| DIY Easter Egg Hunt Invitation Templates
Are you planning an epic Easter egg hunt or an Easter party with friends and family? Then check out these fun Easter templates that will make your planning much easier. You can choose from many different styles and can personalize them all with a few clicks to make them look unique so they'll reflect the party you're planning to host.
---
1| DIY Birthday Party Invitation Templates
Edit Birthday Invitation Template
Step up your birthday party invitation game for free. These brilliant templates will help you create the most epic birthday party invitations no matter if you want to create e-cards, printables, or 3D birthday party invitations.
You can choose from hundreds of creative and unique designs that are super easy to edit. Just change colors, add your favorite images, or check out the creative animations to make your invites special and cool.
PIN ME for later
THANK YOU FOR READING!