Last Updated on March 9, 2022 by Jella Erhard
This Da Lat Hotel is the Craziest House on Earth
You probably heard about Da Lat because of its beautiful waterfalls but did you know that there is a Da Lat hotel that's also the craziest house on earth? Let me show you why!
This beautiful architectural masterpiece is an exploration of surrealism and it's one of the landmarks of the city of Da Lat. What's a surrealist building like in real life? Imagine a place where Tolkien meets Dali, Alice in Wonderland, and Gaudi with a big splash of tangled greenery. Because of its unique design, this Da Lat hotel quickly earned the name of 'Crazy House'.
The owner Mrs. Dang Viet Nga started the Crazy House project back in 1990 to draw attention to the growing environmental issues and to entice people back to nature. Which is not a hard thing to do especially in Da Lat where you will find yourself surrounded by majestic hills, waterfalls, and rice fields.
Mrs. Hang Nga is still very involved in the everyday running of the hotel she even lives on site and if you're lucky you can have a quick chat with her.
How To Visit & Stay At The Crazy House In Da Lat, Vietnam
* Disclaimer: Some links on AsianaCircus.com are affiliate links. If you click through and make a purchase we may receive a small commission (at no additional cost to you).
PIN ME for later
The buildings are surrounded by hundreds of trees and bushes creating a feeling as if you're lost in a weird jungle or in a magical world created by J.K. Rowling for Harry Potter. So far The Crazy House and The Hobbiton resort in Khao Yai Thailand was my two favorite unusual hotels we visited in Asia.
They also used sculptured design elements representing natural forms such as different animals, spider webs, mushrooms, and has all sorts of fantasy elements as well. The hallways are long and narrow. The staircases stretch high above the buildings, and you can even find natural like colorful caves.
While it's an amazing experience to get lost and discover all the secret little turns and chambers it's good if you also think about safety especially if you visit with children.
But don't be afraid because you won't get lost or fall down while you watch your step. And when in doubt just ask the lovely staff. They're helpful and kind and they're more than happy to give you a tour and explain all about the Crazy House and its environmental standing and cause.
Can I stay at The Crazy House in Da Lat?
Yes, you can stay for one night or as many as you like. Enjoy the unique structure and stunning rooms. BOOK HERE
Are there any group or private tours to the Crazy House in Da Lat?
Yes,  there are many amazing group and private tours in Da Lat and all around Vietnam that will make your holiday even more special and unforgettable.
As we climbed our way up to the top of Da Lat we were also told that Mrs. Dang Viet Nga also supports local businesses. She only hires local craftsmen for architecture design, and to create original handcrafted furniture. She's also a feminist and humanitarian advocate and tries to raise awareness to these issues as well.
For example, building Highland communal house with colorful forms based on the colorful costumes of ethnic women and created for their support and acknowledging their beauty and importance. You can not only learn about these causes but can also join and give some support as well.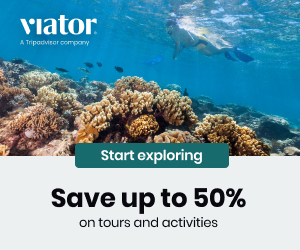 The best part is that you can actually stay and spend a couple of nights in one of the rooms. Since the Interior design is outstanding as well you may want to check the rooms before booking so you can choose the one you find the most exciting.
Their dedication towards environmental causes shows in the design of the rooms as well. They use many sustainable design features while trying to concentrate on minimizing non-renewable energy consumption. Protecting and conserving water is also something they're constantly working on while enhancing indoor environmental quality.
They also encourage their guests to do the same as well. Not just while visiting but through entertaining education, they hope that their guests will take all the knowledge home and will implement it into their lives.
It is especially important to talk about these issues in countries such as Vietnam. Where there are serious environmental issues and often left forgotten. The deforestation and garbage situation is also devastating throughout the country. Many people in Vietnam are not well educated on environmental issues and that's what Mrs. Dang Viet Nga and her dedicated team want to change.
In case you love nature and animals, you may also like to check out my post about our overnight stay and jungle trekking in Taman Negara. Or you can learn about what it's really like to volunteer in an Elephant sanctuary in Thailand.
If you want to visit a unique hotel I would highly recommend this beautiful and weird place. But in case you don't plan to stay overnight you can still have a cold drink in the rainforest-like cafe house on the first floor and enjoy the vibe of this unique and eccentric magic palace.
The project is constantly growing so even if you visited once there will be much more to see and explore on your next journey.