Last Updated on May 16, 2022 by Jella Erhard
Best Thai Dramas to Watch on Netflix US & Beyond
Check out the best Thai dramas to Watch on Netflix  that will get you hooked on Asian dramas. Find here new Thai dramas from 2020 and 2019 as well as some of the most popular ones from previous years.
Like in most Asian dramas Thai shows are also great sources if you want to learn more about everyday life and explore more of this beautiful culture.
There is a wide range of Thai dramas out there and thanks to Netflix now we can enjoy more of them than ever. From love stories, action dramas, spooky thrillers and mysteries you can easily find a new title for every month of the year.
All of these Thai dramas have English subtitle so language barriers won't cause any issues.
If you're a fan of Korean dramas you'll see that some shows got re-made with the same story and title so you might even get to experience your favorite Asian drama in a new exciting way.
The best Thai dramas to watch on Netflix from romance, action to comedy & horror.
*Disclaimer: Some links on AsianaCircus.com are affiliate links. If you click through and make a purchase we may receive a small commission (at no additional cost to you). Thank you for your support, you're awesome! =)
20| Sleepless Society: The Series 2019 – 2020
The first season Of Sleepless Society is titled Nyctophobia, which was one of the best Thai mystery thriller dramas in 2019. In the same year, the second season came out titled Bedtime Wishes.
As far as we know currently, the third season of Sleepless Society will have a different theme, we cannot wait to get spooked by.
Nyctophobia is about Meena, a lady, who has lost her son and ever since she is afraid of the darkness. We can just imagine how difficult losing a child could be, understandably she is depressed. The boy returns from the dead to the surprise and shock of his mother.
It is one hell of a creepy ride, the actors are doing a remarkable job, especially the two main actors, Chermarn Boonyasak and Nattapat Nimjirawat.
First installment: Sleepless Society: Nyctophobia 2019
Second installment: Sleepless Society: Bedtime Wishes 2019
Third installment: Sleepless Society: Two Pillows 2020
Sleepless Society: The Series is one of the best and most suspenseful Thai thriller dramas to watch on Netflix.
19| Girl from Nowhere: The Series | 2018
Nanno doesn't like hypocrisy and bullshitting. Whenever she transfers schools, she tends to dive deep into the new schoolmates' secrets. She has the ability to leave nothing uncovered.
Her life is destined to be spent alone as no one wants to be around her. Most girls are against her, trying to ruin her life to kind of return the favor.
Things are no different at her current new school, where there are some terrible secrets to be exposed. One thing is for sure; everyone will regret to have ever done or been part of those terrible events.
Girl From Nowhere is among the most troubling and eye-opening Thai dramas. It helps us understand how many people are being terribly treated and some are capable of doing to others.
18| Thirteen Terrors | 2014
High school students have always been trying to pull off a good scare on fellow youngsters. Well, this time the grim stories turn out to be true and do much more than just a simple scare. It will frighten you for sure, but can you stay alive?
In a Thai school, a couple of dark stories circulate about past events that resulted in many deaths. Some of the students investigate the truth behind it, things become much more serious when a couple of students die.
You are going to sit on the edge of your seat throughout the 13 episodes, each of them is full of action and dark mysteries. If you are easy to scare, then buddy up, do not watch it alone.
Thirteen Terrors is one of the scariest Thai horror dramas to watch on Netflix.
Nothing offers better help with our feelings and struggles during the school years than a good coming of age drama. Hormones is one of the best Thai slice of life dramas with high schoolers in focus.
Throughout the three seasons, we get to follow nine students, who have to face the difficulties one may have to during school years.
Hormones was one of the most popular Thai dramas for a good reason. It deals with serious issues such as bullying, love, sex, friendship and even gets into taboos including violence and drug abuse.
It is important to talk about all the above so teenagers can have a healthier picture of what is right, wrong and how to deal with problems.
This Thai drama sort of makes the mistakes for the children to learn from them.
The Hormones Thai drama is among the best high school dramas you can watch on Netflix.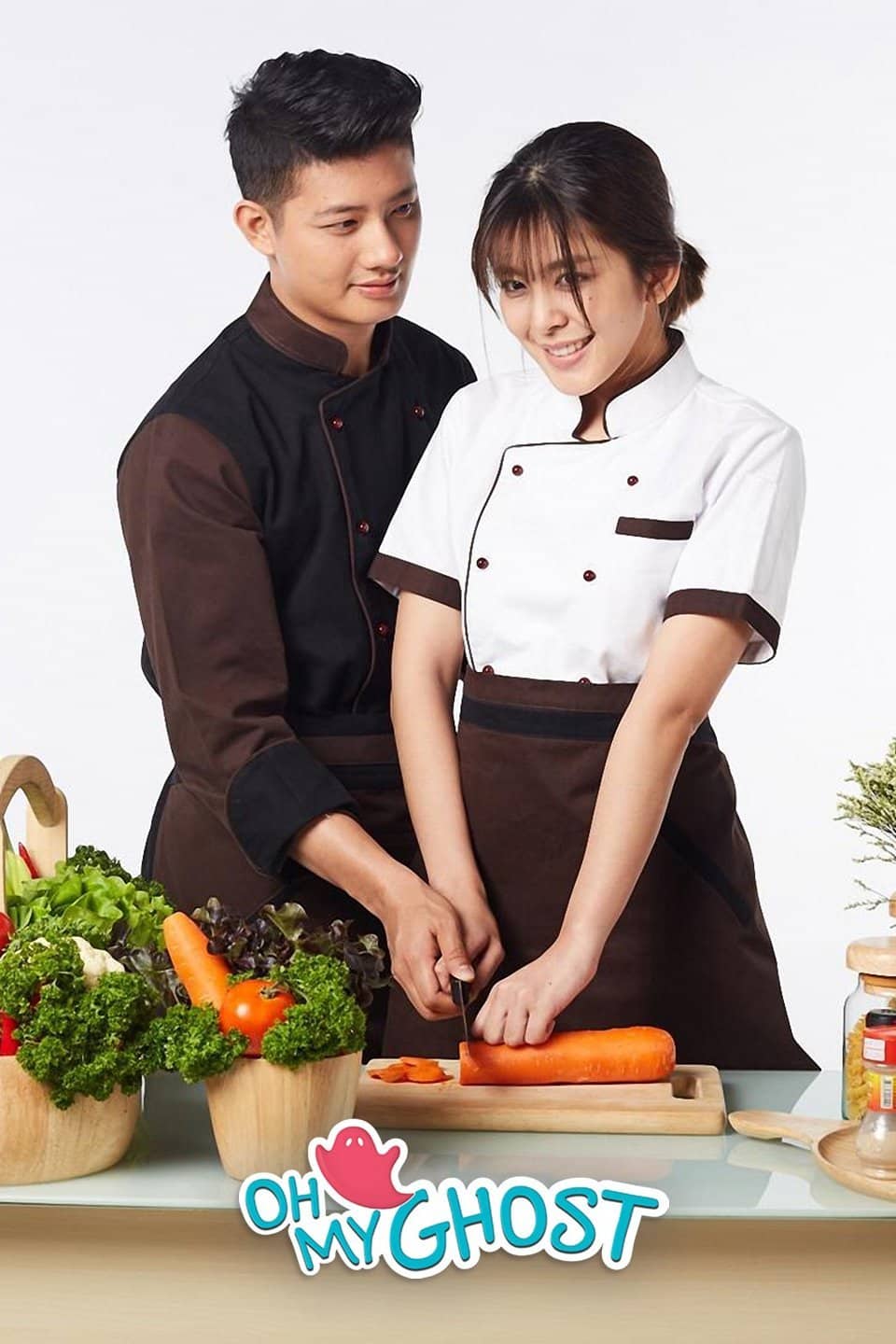 This adorable Thai romantic comedy series is a remake of the successful South Korean drama. It's a great show when you need an easy to watch, happy and loving series that will bring joy to our everyday.
The quiet and withdrawn Jiew works at a restaurant as a kitchen porter. She secretly adores the handsome and ambitious head chef, who barely knows she exists. Jiew has another secret, one that wouldn't anyone believe; she sees ghosts.
There is one ghost, who doesn't know why she is stuck in the human world and possesses Jiew to fulfill her fate.
Khapoun died a virgin and she is convinced only by losing her virginity can she finally enter heaven.
The possessed Jiew is completely different than the original one; she is outspoken, open and flirty.
That catches the attention of the sexy chef, which may lead to resolving Khapoun's case.
Oh My Ghost is a very funny and entertaining Thai Romantic comedy drama you are going to love if you enjoy cute ghost stories.
HA Unlimited is one of the most successful Thai sitcoms with 110 episodes. It's the perfect show for times when you crave a little laughter.
Three comedians establish a company that has only one purpose: spread happiness. They are tireless when it comes to making sure, happiness reaches everyone.
There are plenty of funny moments, laughter is guaranteed.
The actors are quite natural in their roles, it really feels the show was written for and around them.
Having produced 110 episodes should be proof, it is great fun for everyone.
HA Unlimited is one of the best Thai sitcoms you can watch on Netflix.
14| Beauty and the Bitches | 2014 – 2016
As the title suggests, there is some bitching coming your way. This Thai romance drama is a kind of behind the scenes of a beauty pageant. With contestants coming from all over the country, the fittest and most beautiful may survive.
Thanks to this show, we can all see what this competition is like for the contestants. Naturally, we do not expect it to be so harsh on everyone, it is not a documentary.
Still, if you like competitive people, who are willing to do whatever it takes for glory, then you have just found your new favorite.
Beauty and the Bitches is among the best soap opera-like Thai dramas you can watch on Netflix.
O-Negative Thai drama is another superb high school hit show, which helps teenagers deal with various feelings and experiences these years may bring.
Five students share the same blood type, which you may think is not necessarily enough for bonding. Still, these three girls and two boys have become very good friends, who can rely on each other.
Besides the importance of childhood friends, this show also deals with love and fitting into society overall.
With all the characters having their own issues, personalities, and desires, it is very likely you are going to find someone to like in this series.
O-Negative is definitely one of the best Thai dramas for teenagers on Netflix.
You've probably heard the story of the ugly duckling, who had troubles fitting in because of its looks. Well, the Ugly Duckling Thai drama intends to pass on similar teachings but in a completely different setup.
Junita is very self-conscious and she decides to go on a plastic surgery procedure to make her face look less fat.
Things do not work exactly out as she expected; due to an allergic reaction, her face breaks out with pimples.
Soon all the people close to her drift away and she visits a clinic somewhere in the countryside to receive treatment. With this she hit two birds; she can study away from all her "friends" and avoid further shame as well.
Turns out life had a pleasant surprise for her; his name is Suea. He is the first person to genuinely be interested in her. Despite her looks, Suea is kind and open, which turns Junita's life around.
Ugly Duckling Thai drama is surely one of the best romantic comedy drama for teenagers.
11| The Charming Stepmom | 2019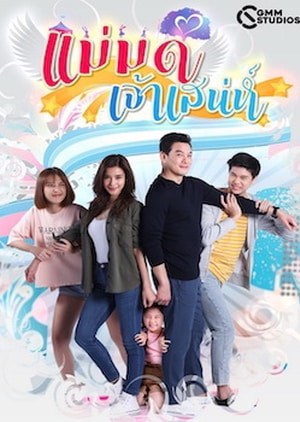 Love often finds us just when just before we would have given up or think we are in an absolutely different place emotionally at the moment.
When the odd fashion student becomes the nanny of three adorable little children, love is not in the air just yet.
The handsome widower shows to be a caring and kind man whom everybody loves.
The Charming Step Mom is full of hilarious situations, surprises and laughable moments.
The actors are doing a great job making the show feel so real, we all wish to find someone so perfectly suitable for each other as the two characters in focus.
If you are in need of a bit of cuteness and want to recharge along with some positive feelings, then check out The Charming Stepmom Thai drama because it's going to be your new feel-good favorite show.
10| Sotus: The Series | 2016
The Sotus Thai series is a very important piece of television as it helps teenagers in so many ways.
First of all, it is difficult to stand against bullies and get the crowd to do the right thing. Secondly, it is even more difficult to be open about being different. Coming out for a high school student can be very difficult.
With society putting so much pressure on sexuality, especially in some of the countries around the world, it is very difficult to cope with the feeling of being different.
The show takes place in an engineering faculty, where freshmen are being hazed by their seniors. Sometimes they are going to such extremes, that could result in serious damages and expulsion.
There is only one student to stand up against Arthit the ruthless bully.
Kongpob stands firm ground and soon the two become much closer than anyone would have anticipated before.
Sotus is one of the best LGBTQIA+ Thai high school dramas you can watch on Netflix.
9| My Dear Warrior | 2019
My Dear Warrior is a pretty unique show perfect for not only Thai Drama but Anime and Manga fans too.
The story is about Sky a single female astronomer who works at a planetarium. One day she receives a gift from her aunt Vanda: a thick wooden-covered book. Vanda is a talented writer who has been taking care of Sky since childhood but unfortunately, now she's suffering from amnesia.
Vanda wrote a magical story about a handsome warrior called Hoshi. Sky doesn't only love the story but ends up falling in love with the kind and intelligent Hoshi too.
On Sky's birthday, she wishes for a man just like Hoshi and to her biggest surprise, her wish magically came true… along with the hero's very real problems and rival, Cairo.
My Dear Warrior is a fun and entertaining fantasy romantic Thai drama that will bring you many laughs.
8| Answer for Heaven | 2019
Afterlife is an exciting topic and one of the most popular theories that if there is something after death, then there should be some sort of creatures as well.
One of the most common creatures associated with life after death are angels, and now we get to follow one to Earth.
Thep, the angel has descended to Earth trying to find the answer to why humans are doing less good deeds. The answer will not come easy, especially when he has to join forces with Add, the careerist reporter.
Add is only focused on the competitive life behind the scenes, which leads him to solve a number of murder cases to achieve better ratings.
The two are perfect for each other; there is not one situation that wouldn't turn out to be hysterical.
Answer for Heaven is one of the most amusing Thai comedy dramas 2019 brought to us.
7| Plead: Bangkok Love Stories | 2019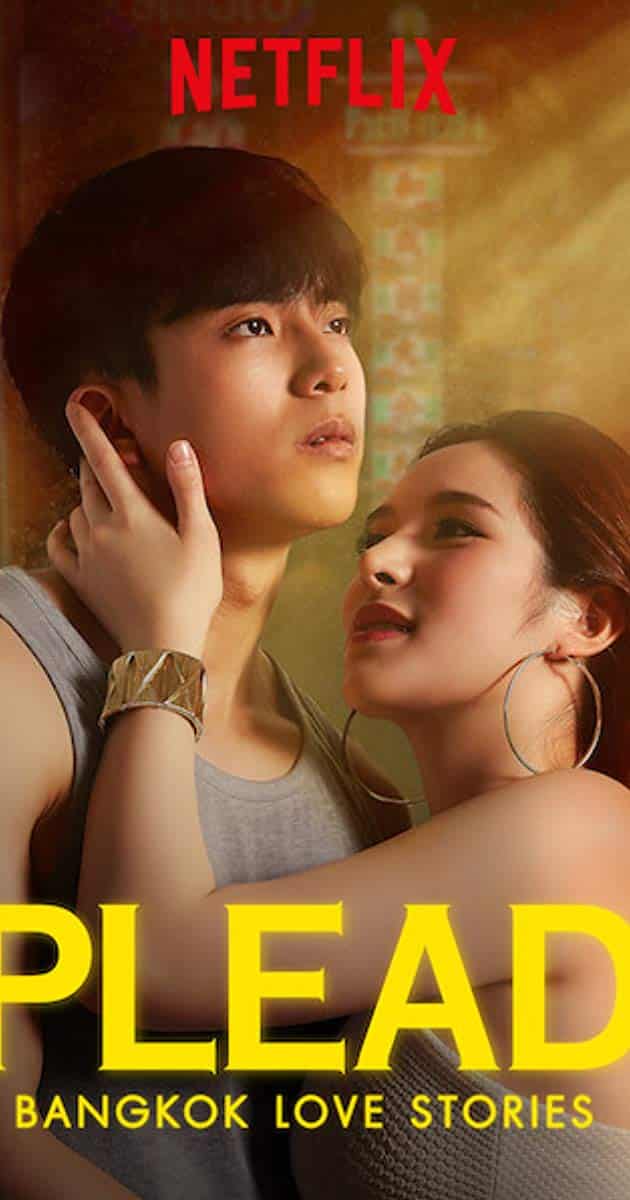 Plead: Bangkok Love Stories Thai drama is going to take you on a journey of senses, feelings, and emotions.
This beautiful love story shows that often people from two very different walks of life can fall in love and make each other happy.
Unfortunately, this story doesn't end on a happy note, a terrible tragedy is tearing the two apart.
Tee is a blind fortune teller in China town, who meets El, a digital marketer and falls in love with her.
This drama can be sometimes a little melancholic, but if you're looking for real feelings when watching a drama then Plead will be a good fit on your list.
Plead: Bangkok Love Stories is a very sad Thai romantic tragedy that will leave everyone with an aching heart.
6| Castle of Stars | 2015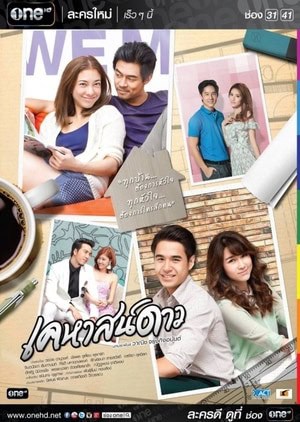 In case you are in a relationship you understand that each people have different needs and expectations. It is not easy to constantly be happy and get the most out of the other every day.
A successful relationship is work. A lot of hard work, but hopefully everyone agrees; it is worth it.
Castle of Stars Thai romantic comedy is a lovable story of four different couples with their everyday struggles.
Each of the couples has their own problems and quirks, so probably you can see yourselves in one of the couples.
There are some really funny moments, serious difficulties, but most importantly a lot of love that is stronger than everything.
If you are looking for a great romantic comedy Thai drama with real couples' problems, then Castle Stars is great choice for you.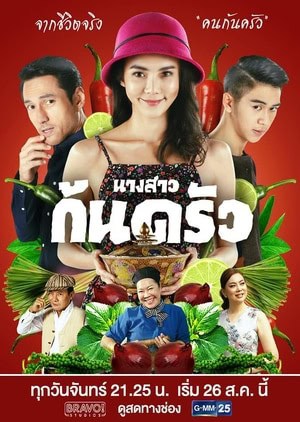 Most people, who have tried Thai cuisine, are probably in love with it. Food is incredibly delicious in Thailand, fortunately, locals love their food as well.
Miss Culinary has a much more important message to pass through.
This beautiful, lively and spicy drama series is trying to encourage everyone to step outside their comfort zone and dare to dream big. As big as it's necessary to be happy.
As the dashing young man tries to win his girlfriend back, he tells the story of his mother. She had left a small village in the '70s for Bangkok to become a chef at a prestigious hotel.
Her journey is inspiring and most of the time delicious. With all the great recipes and cheerful stories, you are in for a treat.
Miss Culinary is certainly among the best Thai romantic comedies from 2019 you can still watch on Netflix.
After all the love and heartache, it is time to speed things up a little. We have also picked a Thai action series with a little investigation and martial arts.
An ambitious policeman joins forces with an outstanding martial arts master to fight crime. There is a large network of criminals being involved in the drug trade and their hands reach over politicians as well.
The two heroes are fearlessly trying to beat corruption and stop drugs spreading on the streets.
The show is full of action scenes, great twists, and excitement. Throughout the 13 episodes, your heart will be pumping restlessly trying to figure out where the two heroes' investigation leads them.
Monkey Twins is one of the most exhilarating Thai action series you can watch on Netflix.
3| Blood & Treasures | 2016
This Thai historical mystery drama is going to enchant you from the first moment. We have long been waiting for a good fantasy horror with some really interesting twists and engaging story.
Thanks to the Blood & Treasures Thai series, we will be taken back in time to the Ayutthaya period, and back to present days.
With a serious grudge surviving for over 300 years, Ubon has returned to take revenge on her husband for murdering her.
In current days, archeologist Akkanee is obsessed with his ongoing research. A strange, wealthy woman appears, who happens to have a piece that can be linked to his work.
The lady, Sarochinee is making everyone feel uncomfortable, and sudden deaths seem to confirm those suspicions.
Things become even more heated when Ubon herself reincarnates to finally take her revenge.
Blood & Treasures is definitely one of the most exciting Thai romance dramas on Netflix.
Have you ever asked yourself the question of what would you do if you were left on a deserted island with a few of your friends?
It may not be always in your head, but it is good to be prepared for the worst.
We can assure you, things may not get as terrible as for these elite school students, because they had to prepare for the worst possible. Or impossible.
Following a devastating tsunami that left nothing in one piece on the island, a small group of students try to survive.
But when it can, it will get worse. It very much seem they are not only up against nature. Something unexplainable is plotting against them. There are a number of different personalities, which also causes some tension between the students.
The show does a great job including gay and bisexual relationships as well.
Are they going to make it out alive, or shouldn't we worry about the second season? We surely hope there will be a The Stranded season 2 in 2020.
The Stranded is one of the darkest Thai thriller dramas you can watch on Netflix.
1| In Family We Trust | 2018
Things seem to be going perfectly for the wealthy Thai-Chinese Jiraanans. The family operates a number of luxurious hotels in Bangkok and Pattaya, while each of the family members appear to be close to each of their relatives.
Just when things are all looking their best, head of the business, second generation's oldest member is murdered on the family estate.
With all clues pointing to one of the members of the family, Pete, the son of the deceased partners up with his cousin Yi to find the murderer.
It is a suspenseful family drama, that will leave you wondering who the killer may be throughout the whole series.
In Family We Trust is a fantastic Thai murder mystery drama.