Last Updated on October 2, 2023 by Jella Erhard
26 Best Carnival & Circus Books of All Time
Welcome to our guide to the most enchanting circus books that take readers around the world. You'll find here must-read classics as well as modern books about circus life, magicians, and dark tales.
Very few things can be found in real life that are just as magical as they're in the novels but the circus is certainly one of those few things.
Here you can discover wondrous and weird circus book titles that will take you around the world and make you feel like a curious little kid again.
Are you ready to run away with the circus?
Best Carnival & Circus Books 
26| Harley in the Sky Novel by Akemi Dawn Bowman | 2020
Harley in the Sky is one of the most anticipated novels of 2020 and for a good reason. It's a magical circus novel with deep (can be triggering for some) themes like depression and mental illness and has an almost otherworldly setting.
While the story delves deep into these issues it also never stops being entertaining and engaging. It also sends an inspiring and motivating message; you can reach any goal as long as you're brave enough to fight for it and strong enough to keep fighting for it over and over again.
The story is about Harley who's biggest dream is to one day become a successful trapeze artist and close shows for circuses.
Harley's parents have other plans for her. They want her to go to university and have a "normal" life.
Her overbearing parents push her to the point where she decides to run away with a rival traveling circus. At Maison du Mystère she meets the mysterious and handsome Vas who helps her to work on her skills as an artist as well as on her social skills so she can grow as a human being.
She learns that passion is never enough and she'll need a strong work ethic and resilience to achieve her dreams.
*I received Harley in the Sky as an ARC in exchange for an honest review.
You can order a copy from  Amazon.
Harley in the Sky is one of the most heartachingly beautiful YA novels about what it's really like to run away with the circus and fight for your dreams no matter how far fetched they might seem to others.
With a multiracial kick-ass lead, a stunning setting and a writing style that sucks you in not from the first page but from the first sentence. Akemi Dawn Bowman's newest novel will be your new favorite read of 2020.
25| Johannes Cabal the Necromancer (Johannes Cabal, #1) by Jonathan L. Howard | 2009
Jonathan L. Howard is here to cheer things up a little. For thousands of years, it has been a topic in humanity whether there is a god and a devil or satan.
Then, another question arose; if satan granted a wish in exchange for our soul, what would it be. Or could he convince us to shake hands?
Well, Johannes Cabal had a wish in mind. He chose to become a powerful necromancer, however, over time he has got bored of it.
In order to gain his soul back, a second wager is offered by satan. Cabal has to get a hundred people to sign their soul away in a year.
Cabal is provided with a traveling circus to complete his task. This circus is certainly not an ordinary one, and from now on you will think twice about visiting when a new circus arrives in town.
Johannes Cabal the Necromancer is one of the most hilarious circus books for adults with dark humor.
24| Mechanique: A Tale of the Circus Tresaulti by Genevieve Valentine | 2011
Genevieve Valentine's Mechanique: A Tale of the Circus Tresaulti is one of the best steampunk books about circus life for sure.
In the dark and menacing times of the war, there is only one place people can forget about everything; Circus Tresaulti.
The Boss has put all her heart and knowledge into building this fascinating attraction filled with quaint artists and freaks.
The circus is in danger now; two of the performers have been mixed up in a case that might end everything that is the home of so many misfits.
With no other choice; having to fight on two fronts for the survival of the circus, things become heated very quickly.
Genevieve Valentine's Mechanique: A Tale of the Circus Tresaulti is a thrilling book with a lot of action and dark events and is among the best books about the circus for adults.
23| Rain Village by Carolyn Turgeon | 2006
Carolyn Turgeon's book does get a little dark, which shows how imperfect life can be. Sometimes rather terrible and unbearable. Thanks to this book, we can all see there is a way out, even if it seems impossible to make a change.
Tessa has always been made fun of because of being smaller than others. As his father considered nothing more important apart from his crops, being fit for farm work is crucial. He doesn't care about his children going to school either.
A surprise visitor comes to town, a librarian, who kindly begins teaching Tessa and she grows fond of her. Things become really grim when the librarian drowns herself and Tessa's father begins to sexually abuse her.
She decides to abandon her village and joins a circus. There, she meets her love and things seem to finally be on the right track.
Only until a character from one of the librarian's stories appears and invites her to Rain Village.
Rain Village is one of the most beautiful and magical but dark books about circus life suitable for both adults and YA readers. 
22| Wonder Show by Hannah Barnaby | 2012
Wonder Show is an empowering tale of Portia, a thirteen-year-old girl, who is going extra lengths to find her father.
After being left at a home for wayward girls, Patricia plans her escape in the determination of finding her father. Mister, the home's owner is convinced no one could ever escape. That confidence is for the benefit of the young girl who manages to get away.
Patricia decides to join a traveling carnival because she heard her father gave up his family to join one.
Becoming a member of Mosco's Traveling Wonder Show, Patricia finds a new home and family. Despite all that, she hasn't given up on finding her father and realizes she has to return to the home as there may be more information about her family.
If you are looking for exciting books about running away with the circus, Wonder Show is a great read for both adults and children.
This book also puts normal and abnormal in perspective; we may judge a bit too early.
21| The Carnivorous Carnival (A Series of Unfortunate Events #9) by Lemony Snicket, Brett Helquist (Illustrator) | 2002
A Series of Unfortunate Events is an enchanting series that will be adored by all readers regardless of their age.
Lemony Snicket has a unique writing style that makes this otherwise suspenseful story even more exciting and captivating.
Probably by the ninth novel, you are already hooked, but in case you need a little encouragement, we can only write good things about this book as well. Even if it is part of a very, very sad story of three unlucky children.
Violet, Klaus, and Sunny Baudelaire's adventures take them to the Caligari Carnival, where Count Olaf hopes to finally finish off his plan.
The three children naturally mess the evil scheme up and escape from captivity. Thanks to a number of further unfortunate events, mostly for Count Olaf, the Baudelaires may stick around for a while.
The Carnivorous Carnival is among the best circus books for preschoolers and just as well for adults.
20| The Museum of Extraordinary Things by Alice Hoffman | 2014
After reading this book, you are going to walk the streets of Coney Island in a different mood.
Coralie Sardie has become a piece in her father's Museum of Extraordinary Things appearing as a mermaid. On the boardwalk exhibition, you would find all sorts of strange and difficult to believe things. Alongside a wolfman, a butterfly girl and many more extraordinary beings, her job is to excite and amaze.
On a quiet moonlit night, Coralie stumbles upon a handsome man, Eddie photographing trees on the bank of the Hudson River.
The two get to know each other better and soon their hearts begin to beat for each other.
Eddie gets deep into the mysteries of a young lady's disappearance and things become much more exciting and dangerous than they would have imagined.
The Museum of Extraordinary Things is among the most interestingly written historical fiction books about circus freaks.
19| Caraval Novel by Stephanie Garber | 2016
Caraval is a world-famous attraction held only once a year. It is Scarlett's dream to once see the fabled show herself. She has never left the small island she and her sister are living on with their ruthless father.
Caraval is also known to be an interactive performance with the audience being part of it. Just when Scarlett seems to be giving up on her dream, the long awaited invitation letter is delivered by a sailor called Tella.
As they head off to the performance of a lifetime, Scarlett is being abducted by Legend, the organizer. To the surprise of the girl, this year's show revolves around her; the participants have to find her to win.
Scarlett herself is put to the test of the heart, mind, and sorcery.
Stephanie Garber's Caraval is one of the best fantasy circus books even for preschoolers, but adults and teenagers will definitely enjoy Scarlett's adventures.
18| Daughter of the Burning City by Amanda Foody | 2017
Daughter of the Burning City is surely among the best books about carnivals and circus life. Amanda Foody invites us to an extraordinary place, where extraordinary people live.
Gomorrah Festival is one circus full of odd beings, especially when it comes to Sorina.
The girl was raised in the circus and she has a special ability. Sorina can create powerful illusions that not only seem but even feel real. The visitors of the traveling circus can touch those creatures and things, just like they were real.
Sorina thinks of them as her family but Sorina knows they are not real.
Due to an expected turn of events, we begin to think Sorina's creatures may be just as real as we are.
As she sets out to an investigation, even more secrets are about to be uncovered, while racing against time to save her loved ones.
Daughter of the Burning City is one of the most exhilarating young adult fantasy circus books.
17| Circus Folk & Village Freaks by Aparna Upadhyaya Sanyal | 2018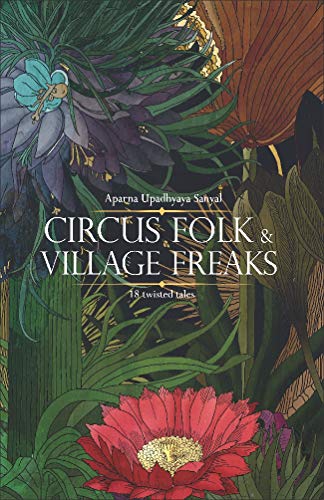 Critically acclaimed Indian author Aparna Upadhyaya Sanyal is not afraid to get into topics that are still considered taboo in the subcontinent.
There are some really amazing poems about casteism, feminism, mental illness, homophobia and being different.
It is a collection of 18 pieces that explore the above topics in a bizarre setting.
We are often referred to as a freak just because of being different, but is it really fair to think of others as abnormal?
This tough provoking collection of poems will most certainly address topics that are often misunderstood and people who mistreat others.
Circus Folk & Village Freaks is one of the greatest circus poetry books that will take you on a journey to better understand others.
16| A Living Nightmare (Cirque du Freak #1) by Darren Shan | 2000
Darren Shan's hit series with the protagonist named after him is going to take you to a very dark and scary place.
Darren Shan is a teenage boy who has an unexplainable admiration of Spiders. He just loves those creatures and cannot resist to touch and care for them if the opportunity arises.
He manages to get two tickets to the Cirque de Freak that has arrived in town. With his good friend, Steve they visit and Darren's life is about to change forever.
Seeing a giant spider called Madam Octa, Darren has a feeling of having to take her with him.
That stirs him into adventures some maybe freaked out for life, some others just wish to be a hero of such a story.
The Darren Shan chronicles are very dark fantasy books about circus freaks but still suitable for younger readers as well.
15| Son of The Circus by John Irving | 1994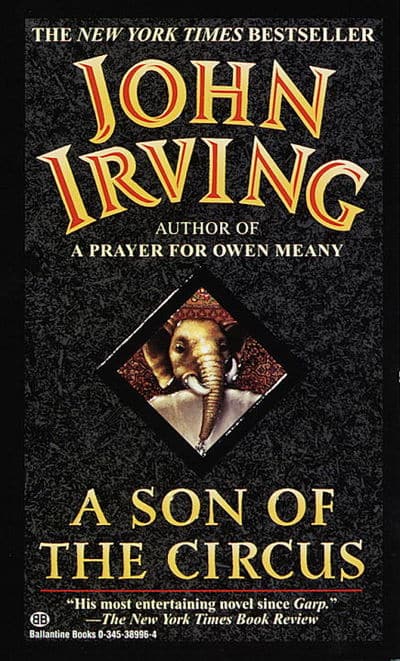 John Irving has shown his attraction to circuses before, and now he brought the Great Blue Nile circus to us. The Son of The Circus novel is not solely about the circus, there are a couple of other interesting storylines.
As Irving wasn't an all-out fantasy kind of author, this book changed many readers' opinions about him.
Just as his other books, this one brings up a lot of ethical and moral questions humanity struggles with nowadays and not long ago.
Besides the colorful circus, you get to be present when two brothers reunite without even knowing they have a twin brother.
We also follow Dr. Daruwalla, a screenwriter for the actor twin brother's hit detective series.
The Son of The Circus is a really entertaining adult fiction book set in India and is about a murder investigation and has a number of odd characters.
14| The Gracekeepers (Gracekeepers) by Kirsty Logan | 2015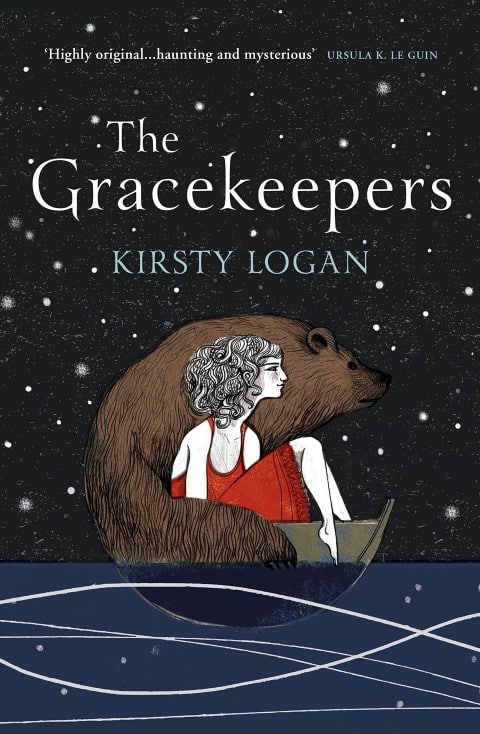 In the search for magical books like The Night Circus, The Gracekeepers is certainly a great novel that will take you to a fairytale-like fantasy world.
Callanish is a Gracekeeper, who buries the dead in the ocean. Living in isolation on her island, her life is dedicated to nothing else but the dead.
In the world of people being divided into two groups; the damplings, who live on the water and the landlockers who dwell the lands, life has plenty of surprises.
North is a dampling, floating on the waters with his circus called Excalibur from one island to another. His days of performing for money or food, or anything useful are about to change thanks to a huge storm.
Kirsty Logan's circus book is an enchanting mixture of myths, fairytales, and fantasy that will take you to an unimaginable world.
13| The Tumbling Turner Sisters by Juliette Fay | 2016
Juliette Fry is often regarded as one of the best authors of women's fiction, deservedly. Her writings are always giving their readers a spiritual boost to be willing to step into new adventures.
The Tumbling Turner Sisters is a book full of excitement and life-changing events that will lead to four sisters becoming stronger than ever.
Following their father losing his job, the Turner family is having difficulties to get by.
Their mother comes up with the idea of encouraging their daughters to try their luck in the theatrical world. The four girls join a traveling group of performers, each with their own, strange act. The more time they spend with the group, the more secrets are being unfolded.
The Tumbling Turner Sisters is one of the best historical fiction circus books from the 1910s with superb female leads.
12| The Palace of Curiosities by Rosie Garland | 2013
Rosie Garland's first novel hit fantasy lovers straight away; it is dark, surprising and mind-blowingly imaginative. Get ready to embark on a journey that will ignite your imagination while also making you a bit scared of the dark.
In case you find satisfaction in quaint books about circus freaks, then you are at the best place. You may have just found your new favorite Victorian fantasy.
Step into Josiah Arroner's Palace of Curiosities if you dare; it is surely not a place you have been before. Prepare for reliving your worst nightmares that you are never going to forget.
Meet The Lion Faced girl, Eve and Abel, the Flayed Man, who are going to scare the living soul out of you.
The Palace of Curiosities is among the best circus horror fantasy books for adults with strong nerves as this novel does not spare details when it comes to horrifying scenes.
11| Pantomime by Laura Lam | 2013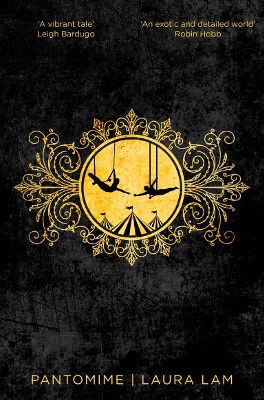 Laura Lam's piece is surely going to bring some mixed feelings into your days. It is an outstanding book that helps everyone be much more accepting of themselves. Still, it will raise your eyebrows about how people can treat others, even if they consider it a good deed.
Born into a noble family, Gene or Micah is an intersex boy whose parents want him to be a girl. They want to send their child to a procedure that would determine the gender.
As soon as it turns out, the child runs away and ends up at a circus. Also struggling with magical abilities he cannot explain, Gene is in desperate need of support.
Assumes the name Micah and finally appears as a male in front of others. Micah becomes a member of the troupe as an aerialist.
In this magical new world, Micah finally discovers his true self, but menacing visions torment him.
There are very few really exciting books about running away with the circus, so when finally picking this story up, your life will brighten up for sure.
Pantomime is a beautiful fantasy fiction novel about the circus with a kick-ass intersex protagonist and thought-provoking themes.
10| The Book of Speculation by Erika Swyler | 2015
The circus books scene has only a few really good books like Carnival and the Night Circus. Once reading them, you are just searching for something so magical and unique as these two novels were.
Well, it's your lucky day, because Erika Swyler's captivating book is taking you on an adventure filled with magic and mysteries you have been waiting for.
Young librarian Simon Watson is living in solitude in the family home set on the edge of a cliff over the sea. His parents passed away and he is not a socializing kind of person, so books are doing just fine for him.
Adventure calls when a strange book is handed over to him; a notebook with his grandmother's name on it.
Reading into the book, Simon explores his family's relation to a traveling carnival and the terrible course that has killed his relatives. Can he get to the end of the course before it strikes again?
The Book of Speculation is one of the most exciting books perfect for the fans of The Night Circus. This stunning Circus book is filled with magic and supernatural creatures.
9| Circus Mirandus by Cassie Beasley | 2015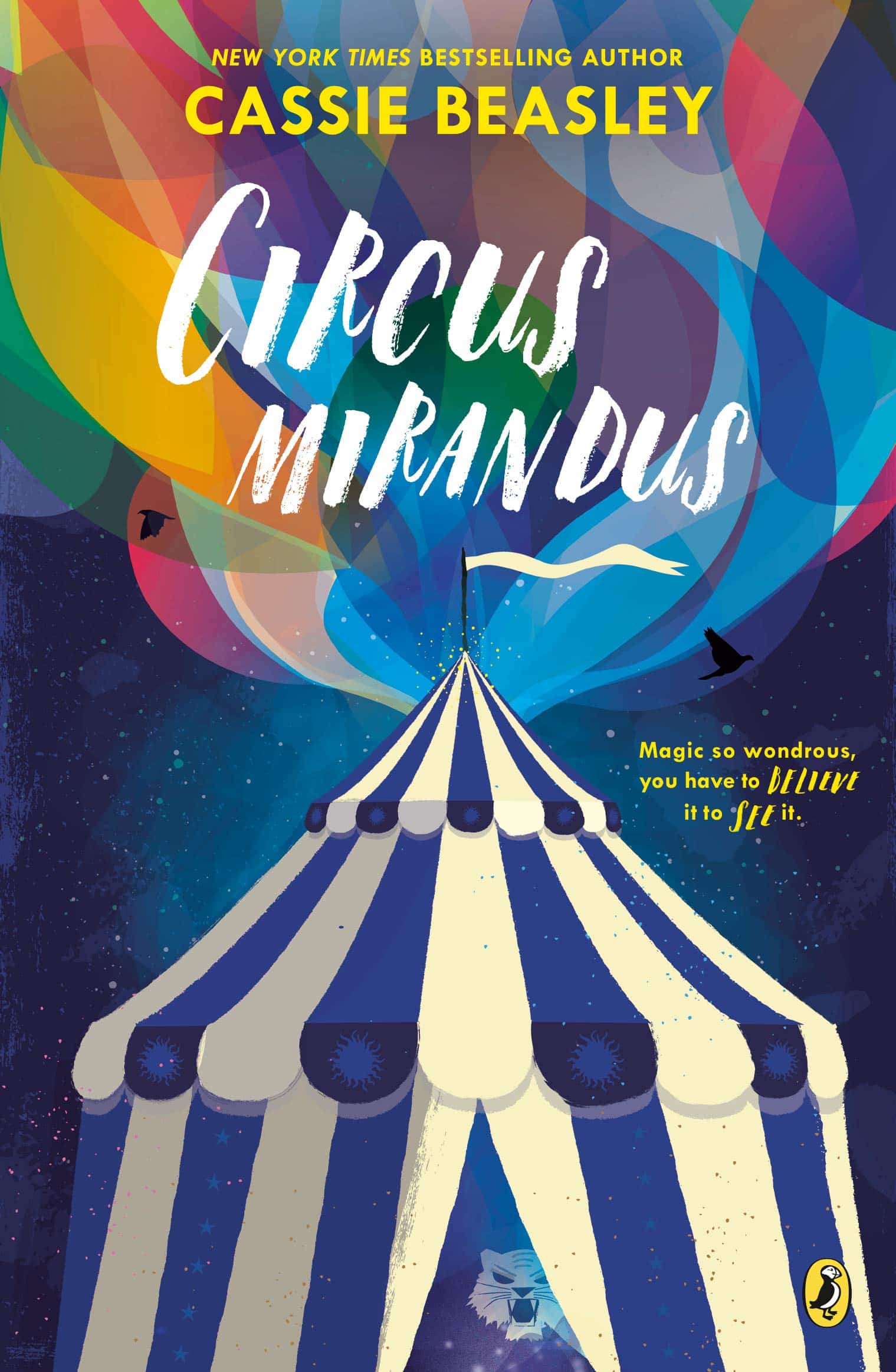 How great would it be if at least one fairy tale or bedtime story turned out to be real? There are a few magical anecdotes we would love to be real for sure…
Micah's grandfather has been telling the tale of the incredible Circus Mirandus, home of truly magical beings and the most powerful magician who walked on earth.
With every day longing for more of dying Grandpa Ephraim's enchanting description of that dreamy place. Despite his aunt's negativity about the "memories," grandpa stands by his words.
It happens to be proven true; the fantastic circus does exist, but the magician called Lightbender is not willing to help save grandpa.
It is a lovely story of magic, friendship and allowing our imagination to be in charge sometimes, you could never know how great places it may lead you to.
Circus Mirandus is a magical fiction book about the circus for preschoolers and adults who enjoy getting lost in wondrous worlds with fun characters.
8| Escape from the Carnival of Horrors (goosebumps) by R.L. Stine | 1995
R. L. Stine's Goosebumps series is superb for children as they are just the right amount of fun and scary. If you are looking for great circus books for elementary school, then Escape from the Carnival of Horrors is a great choice.
Once you snuck into the closed carnival, things are going to get really spooky. Walking around you'll see the unnaturally empty rides as creepy music is coming from the big tent.
The circus manager greets you, who for some reason isn't upset about you and your friends sneaking in. He even invites you to try the best rides.
It is a great adventure book for everyone, however, the fun and scare are guaranteed for children.
There are different endings, depending on what choices you make. It is a great way to spook your friends out at a slumber party.
Escape from the Carnival of Horrors is a fun and spooky children's book about a carnival that can be an entertaining quick read for adults too.
7| Geek Love by Katherine Dunn | 1989
Geek Love is a book that is going to stay with you for quite a while. Either in the form of teachings or some terrifying nightmares.
Katherine Dunn has a really good way of presenting some major problems humanity is dealing with nowadays. How much do we base on outlooks and neglect to appreciate real personal experiences because of shallow values?
It is a question many have been asking and even more have been dreading.
When looking for books about circus freaks, Geek Love will be one of the best ones you should pick up. Well, it is not focusing on circuses per se, still, the freak part will do just fine.
It is two stories, one is about Arty, who establishes a cult, where members mutilate themselves, called Arturism. In order to find PIP (Peace, Isolation, Purity) sacrifices have to be made. Members start with smaller parts such as toes and work their way up.
The second story is about 19-year old Miranda, whose mother, Oly was fertilized by Arty's sperm.
The girl was born with a tail, which proves to be a hit in the fetish striptease club she works at. A wealthy lady tries to convince her to cut the tail off in order to reach her full potential.
Turns out Lick, the rich woman persuades attractive girls to mutilate themselves, as beauty holds them back. It is debatable if she is doing it out of goodwill or rather to reduce the number of prettier women than her.
Geek Love is a beautifully written dark fiction novel about self-image issues and characters who are considered freaks.
It has weird and wondrous characters and a story that's just as monstrous as it is engaging and entertaining.
6| Nights at The Circus by Angela Carter | 1984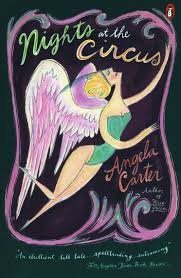 Nights at the Circus is an eventful read with a lot of surprises and excitement. If you are looking for colorful books about circus life, this one will allow you to peek into the days of a circus.
However, there is much more to this story than glamour; Colonel Kearney's Circus has a lot of surprises for you.
Jack Walser American journalist joins the famous traveling circus pursuing his newfound love, Sophie Fevvers. She is by far no ordinary girl; apart from the fairly weird childhood, she has swan wings.
Alright, that's the really outstanding quality everyone turns around for. Still, when you hear her story the swan wings will almost seem normal… almost.
The story takes us to London and St Petersburg to then cross the Siberian lands.
Angela Carter has a captivating imagination with a lot of exciting twists. It is definitely one of the best books about the circus for adults and teenagers.
5| The Emerald Circus: Stories by Jane Yolen | 2017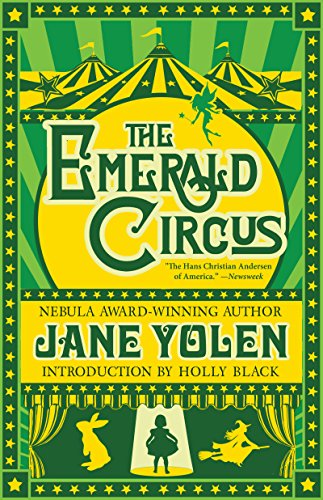 Jane Yolen re-imagined a number of good old classics and gave them a really entertaining and contemporary spin. The Emerald Circus will serve as a great piece to help understand some current issues.
This collection of short stories based on some of the most remarkable classics is a great read for young adults.
We promised circus and even if each of the stories is set on a different premise, we get a little bit of a circus adventure.
The good old story of Dorothy is taking us to a circus instead of the fantasy world from the Wizard of Oz. There are some really actual topics, mainly feminism and how people treat each other nowadays.
If in search of good circus books for elementary schoolers The Emerald Circus will make a fun read for circus and wonder lovers.
4| Circus of the Damned by Laurell K. Hamilton | 1995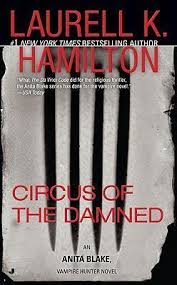 The Anita Blake series by Laurell K. Hamilton is certainly going to take you on a fun journey with plenty of witty humor along with bloodshed.
Anita Blake is no ordinary vampire hunter, you are going to grow very fond of her pretty quickly. As tough as she is, Anita can also be very soft and loving. Well, she has her eyes set on Jean-Claude, a sexy vampire master, but it's a story for later.
This time our vampire hunter has to cope with a number of threats, including Jean-Claude, who wants to be with her, his enemies and a handsome science teacher.
While she is trying to solve a number of murders in the city, some are chasing the vampire master in the fight for territory. Who else would be caught up in the middle than our kick-ass vampire hunter?
Circus of the Damned is one of the best urban fantasy books about the circus for adults.
3| Tipping the Velvet by Sarah Waters | 1998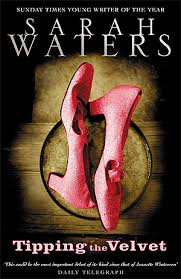 Tipping the Velvet is a beautifully magical story about always going for our dreams and love. No matter what obstacles life lays in your path, you can always overcome them and one day you are going to be happy.
Nan King is living a pretty simple life as an oyster girl. She has been fascinated by the Music Hall performer Kitty Butler, a male impersonator. Thanks to a friend, she manages to visit all her performances and slowly get closer to her. After meeting Kitty, Nan becomes her dresser and even perform on stage with her idol.
They soon begin to perform together and become the main attraction as a singing and dancing double act.
Over time the two develop deep feelings toward each other and their love gets stronger and stronger.
Sarah Waters' beautiful story of these two ladies is one of the most beautiful LGBTQ+ books about love and achieving your goals.
2| The Night Circus by Erin Morgenstern | 2011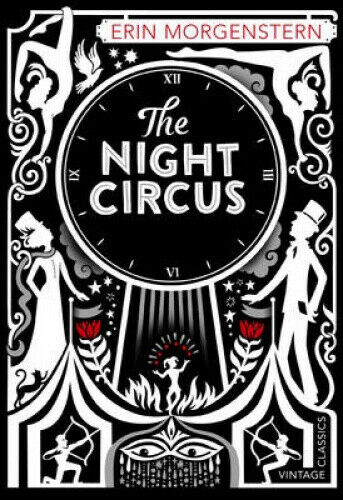 Erin Morgenstern's first book, The Night Circus has brought new ideas into the scene of books about the circus. It is a very complex story with remarkable characters, which you would easily mistake for real people. 
Without a doubt, we have all been waiting for the mysterious night circus to show up in our home town. 
That leaves us to re-read this entertaining and magical story of passion, competition, and love.
Celia Bowen and Marco Alisdair have been raised to be among the best magicians. But they would never imagine what is behind the attention they get from their masters, Prospero and Mr. A.H.
What is the Cirque de Reves and how can it travel the world to show up in different cities at other ends of the world in a day?
Night Circus is a fascinating story of one of the most magical circuses we are all hoping to once be able to visit… or at least see it on the big screen.
1| Something Wicked This Way Comes by Ray Bradbury | 1962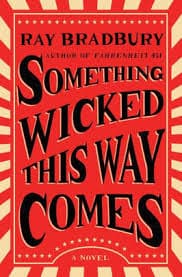 The reason Something Wicked this Way Comes captivated its readers is the way it plays with the readers' emotions. First, you are not sure why, but a little frustrated, then curious, excited and scared.
The story takes place in Green Town, Illinois a week before Halloween. It's about Two fourteen-year-old boys, Jim and Will who are very good friends.
Townspeople have a strange feeling, some smell cotton candy, others feel something odd is about to happen.
The excitement was just growing when it turns out a carnival is approaching their hometown. The two teenagers get all fired up, hoping to be able to try some of the rides.
Not long after the carnival's arrival, the two have to realize; it is no ordinary entertainment.
The leader called Mr. Dark is able to grant wishes, however, everything comes with a price. The first excited townsfolk quickly sink into desperation as their wishes are making them pay a terrible price.
Something Wicked this Way Comes is certainly going to take you to a dark place and if you like circus books, then it will be your next favorite spooky read.